For most hikers, the best part of a hiking trip is looking at breathtaking landscapes. This is something you want to remember. A great story deserves a great picture. There comes a time when you realize your phone isn't enough to capture every single detail. You're missing out a part of the experience. However, there's a solution to this, you can get the best affordable camera for travel.
What is the best affordable camera for travel to buy?
Without a particular order of preference, these are our pics for the best cameras. We considered those with the best features we could find. The features we took into account were: sensor size, weather sealing, weight, and Megapixels. Here they are: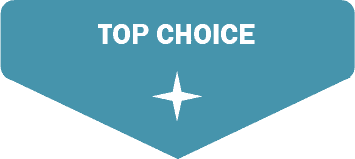 Nikon
COOLPIX B500 Digital Camera
Sony
RX100 20.2 MP Compact Digital Camera
Canon
PowerShot SX530 Digital Camera
Nikon
COOLPIX B500 Digital Camera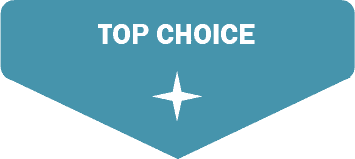 Sony
RX100 20.2 MP Compact Digital Camera
Canon
PowerShot SX530 Digital Camera
Hence, we collected all the information you need to know about the best cameras for backpacking. We did some research on their features so you didn't have to. Of course, we want to help you make an informed decision. We also included a list of some best picks for you. Keep reading for more information.
Read a few reviews about the cameras mentioned in the above list, before making your buying decision :
1. Nikon COOLPIXB500 Digital Camera
"Excellent for portrait pics and macro photography!"
Premium Pick
Main Features
Energy-efficient and compact
Incredible zoom power 
Pocket-friendly price
Lightweight design.
"Excellent for portrait pics and macro photography!"
The Nikon COOLPIXB500 is an incredible digital brand that elevates the way you capture your moments while traveling. This is courtesy of a set of revolutionary features discussed below.
Top Class Display
A high-resolution display boosts your experience while handling this product. A 3-inch interface makes sharing and reviewing fun.
Automatic sharing
Connecting or sharing content with other devices is not a problem with this model. It comes with NFC, Bluetooth, and built-in Wi-Fi.
Easy to Use
Taking photos is a piece of pie with this model. Its interface is extremely user-friendly allowing you to snap pictures effortlessly. All you have to do is turn on the camera and everything else will fall into place. You have the "Easy Auto Mode" to thank later.
Full HD 1080 videos
This model allows you to record smooth videos that capture the tiniest details. Stereo sound quality is enviable as well. Still, its vibration reduction technology ensures unmatched stillness while recording.
Game-changing autofocus
It can be immensely frustrating when your camera keeps focusing on unintended targets. Well, you can bid goodbye to such mishaps as the Nikon COOLPIXB500 boasts of intelligent autofocus. Plus dynamic fine zoom that creates 80x zoom power ensures that you can take photos of targets that are far away. 
Cons
The weak processor which affects speed and focus capability
Fitted with numerous convenience boosting features for its reasonable price.
---
2. Sony RX100 Compact Digital Camera
"An Outstanding Digital Device for Travel Photography!"
Top Choice
Main Features
Fast-focusing with in-built flash
4K Video
Ultra-slim design
More durable and compact
"Your ultimate travel companion!"
Are you looking for the best budget camera for travel? Well, search no more as the Sony RX100 is at your rescue. You can count in its pioneering attributes to capture amazing pictures on your adventures.
3-inch LCD display
Very few models allow you such a wide crystal clear display. 3 inches of the display makes it easy for one to zoom, focus preview, edit, scroll through menus or share your images or movies. What's more, a wide display is more visible during the day. 
Aluminum metal body
Durability is hard to come by for most digital cameras. However, a resilient aluminum metal body guarantees a long life for this model. Additionally, this is ultra-slim and super light.
Autofocus
Why strain to focus on objects when Sony RX100 can do all the work for you? This model incorporates cutting-edge technology that boosts focusing sensitivity and speed even in minimal light.
Integrated pop-up flash
You can worry less about taking the picture at night or in low light thanks to inbuilt flash.
Extra features
Other advanced specs include multi-frame noise reduction that gives your videos good sound quality. Multiple focusing modes make photography enjoyable too. It also has a control ring as well as a shoulder strap adapter to alleviate any pressure from your hands.
Cons
Weak microphone
It is a great buy for anyone on a tight budget.
---
3. Canon PowerShot SX530 Digital Camera
"Ideal for long-range bird watchers and journalists owing to its powerful zoom!"
Best Value
Main Features
Powerful zoom
Long battery life
Multiple sharing options
Quality images and HD videos.
"The number one point and shoot camera!"
Nothing compares to the 50x optical zoom and unmatched low light performance that Canon PowerShotSX530 has to offer. It is another top-of-the-range model on our list. Check out some of its greatest selling points.
Seamless wireless connectivity
With the Canon PowerShotSX530, you have access to multiple wireless connection options namely NFC and Wi-Fi. It is compatible with the Connect Station CS100.
Unmatched zoom power
You get a staggering 50x optical zoom. This means that you can take a shot at objects from a long range. To minimize the effects of shaking, this product comes with an intelligent IS analyzer that ensures your images or videos are still. Likewise, it has a zoom framing assist.
High-speed automatic focus
For fast and outstanding shots, Canon PowerShotSX530 is designed to provide high-speed automatic focus. It is able to process multiple sequences at the same time as well thanks to advanced AF algorithms.
Minimalist design
A plastic outer casing offers a comfortable grip. The controls are within reach for convenience.  The plastic casing makes the whole structure light.
Reliable battery
It is equipped with a 1060-mAh lithium-ion battery that guarantees more than 233 shots in normal mode. It also has a power-saving mode that will allow up to 290 shots.
Cons
Plastic bodies affect the durability
This digital camera is loved for its unparalleled zoom power and impeccable performance in low light.
---
4. Sony Alpha a6000 Mirrorless Digital Camera
"Good for capturing fast-moving targets due to its high-speed continuous shooting ability!"
Reliable Pick
Main Features
Wireless connectivity
Compact size and very light
Full 1080 and easy to use
Long battery life
"A one-stop shop for all your photography needs!"
Sony Alphaa6000 has become a force to reckon with among mirrorless cameras. This is attributed to its superior features in addition to super-fast performance.
High-speed continuous shooting
You do not have to worry about moving targets thanks to the high-speed continuous shooting that the camera provides. It is capable of snapping 11fps frames per second.
User-friendly controls
It gives you immediate access to its functions for better photography. There is a control wheel on the rear, two dials at the top as well as other customizable buttons that can substitute other functions.
Rapid autofocus system
You can finally forget about struggling to get your targets into position. Sony Alphaa6000 is taking things to the next level with the rapid autofocus system that guarantees improved tracking capabilities.
High resolution
The revolutionary 24.3-megapixel image sensor produces nothing but extensively detailed images. It also makes it more sensitive to light which transforms into stunning image quality.
Cons
Poor grip
The Sony Alpha a6000 is a premium mirrorless digital camera that will certainly satisfy your amateur or professional needs. 
---
5. Olympus OM-D E-M10 Mark II Mirrorless Camera
"A super lightweight structure makes it exceptional for travel!"
Reliable Pick
Main Features
The superb feature set and intuitive controls
Compact design and easy sharing
Silent shutter
Clear display
"Small in the hands, big on your pictures!"
Capture those special life moments with a powerful digital device. The Olympus Mark II Mirrorless Camera boasts of several advanced attributes to make your photography experience fantastic.
Integrated flash
You can capture your life moments in any lighting condition. The camera features an inbuilt flashlight to make your photography flawless. Moreover, the model comes with high-speed image autofocus not to mention an 8.5 FPS high-speed burst shooting function.
Top class videos
Its full high definition videos are next to none. On top of that, editing, previewing, and sharing your final output is a piece of cake thanks to a wide display.
Powerful extras
This includes a 5Axis image stabilizer that works to make your images sharper in addition to highlighting finer details. It also includes an electronic viewfinder that heightens magnification power. Plus, the model comes with a whopping 16 megapixels of resolution for epic photos. 
Cons
Lacks 4K video
The quality that Olympus Mark II Mirrorless Camera gives your photos and videos is worth dying for. You will not regret a single minute with this model.  
---
Feel free to check out the following list of cameras for beginners and tell us your thoughts. Did we leave any models out?
Rugged cameras:-
1. Olympus Tough TG-5
2. Olympus Tough TG-4 Touch
​Point-and-shoot cameras:-
1. Canon Powershot G7X Mark II
2. Sony RX100V
3. Ricoh GR II
4. Sony RX100
​Mirrorless cameras:-
1. Sony Alpha a6300
2. Olympus OM-D E-M5 Mark II
3. Fujifilm T-X20
4. Sony A7RII
​DSLR cameras:-
​
1. 
Nikon D3400
2. Canon Rebel T5
3. Nikon D750
4. Canon Rebel T7i
5. Nikon D850
6. Canon 5D Mark IV
7. Canon 5DS R

​

When you get a good camera, you can easily document your trips. This is the perfect opportunity to have a new hobby. You can find the creative side of your already adventurous self. Imagine surprising your friends and family with amazing high-quality pics of your trip. Not at all a bad idea, right? We thought so.

We tried to put together a comprehensive guide for choosing the best camera. Also, bear in mind that great pictures also come with practice. The more pictures you take, the better a photographer you'll be. It might be a good idea to watch some tutorials on how to take better photos. Also, think that when you have more equipment it's harder to set it fast and it's easier to miss chances for great pictures. With a more portable camera, you'll never miss a shot.
What is the best camera for hiking?
You practice high-mountain hiking, climbing, or water sports. Then, you need a camera that can endure being exposed to a number of things without breaking down. You need to include a 'tough' or 'rugged' camera in your hiking gear list. These cameras are waterproof, freeze-proof, dust-proof, and crush-proof. In addition to the above mentioned features, they're lightweight and compact.
Rugged cameras are good for extreme sports in all kinds of weather due to their solid construction. You can be sure they won't fail. However, even when tough cameras can withstand rough conditions, they still can't offer you the best quality photos.
There are other options for hiking or backpacking in milder weather conditions. There are point-and-shoot cameras, mirror-less cameras, and Digital SLR cameras (DSLR). These cameras have a better performance in terms of picture quality but lack all the resistance of rugged cameras. They're also heavier and bulkier. Take into account, that in addition to the body of the camera, you'd be taking at least one lens and a tripod for stability.
Point-and-Shoot (P&S) Cameras
Point-and-shoot cameras are easy to use, lightweight, and often, inexpensive. They make a good choice for hiking and backpacking because they offer pictures of decent quality (better than most smartphones) and don't take much packing space.
It's uncommon for P&S cameras to have a big sensor and their lens tends to be short on the wide end. This doesn't make them ideal for landscapes. We'll explain this more in-depth below.
Mirrorless Cameras
They have the performance of a DSLR, but with a smaller size. These cameras give you all the advantages of a DSLR, including the option of being compatible with many lenses. The bad news is they are sometimes even more expensive than a DSLR. They are an investment that will prove important once you see the quality of the pictures you can take without all the bulk.
DSLR Cameras
These are the cameras professional photographers use.  They tend to be superior to all other cameras in terms of picture quality and internal components. They're also expensive, heavy, and bulky. If you are a Photography lover and you're committed to carrying all the weight (and taking care of it), there's nothing better than a DSLR camera.
In the end, it's a matter of personal preference. You get to choose what's adequate and affordable for you depending on your needs.
Things to consider while buying the best budget camera for backpacking
So deciding what is the best camera for hiking depends on many things. Consider these:
Most Common Planned Activities
The most common activities you'll be making during your trips will influence the type of camera you opt for. If you're going rafting or snorkeling during your hiking trip, a tough camera is best for you. If you're hunting for the Northern Lights, then a basic DSLR is what you need.
Weather conditions
If the weather conditions aren't extreme, then point-and-shoot, mirror-less and DSLR are a good choice. Even if you're facing rain or humidity, a dry sack or a couple of zip-lock bags can keep your camera dry.
Price of the Camera
The more special features your camera has, the pricier it will be. When you're looking for a good camera, it can be tempting to choose the one with the best features. Unless you're planning to become a professional photographer, you don't need a specialized camera. Some cheaper versions can respond to your needs well. It's only a matter of getting informed.
Weight and Packability
When you go hiking, it's important to keep the weight down. Opt for a lightweight and easy-to-handle camera that you can pull out and put away fast when you need to use it.
The Special Features
The special features you want in your camera.
Essential Design Features of A Hiking Camera
Sensor
The bottom line is the sensor of the camera is responsible for making images good. A common mistake when buying a camera is assuming that the more Megapixels, the better the camera. This is not necessarily true. You can have a 32 MP compact camera, but the quality of the photographs you take with it won't be as good as the photos you take with a 24 Full Frame DSLR. That's, of course, because the sensor in the DSLR is bigger; the bigger the sensor, the more detailed is the picture.
Lens
Choosing a lens will always depend on the type of pictures you want. For example, a true wide-angle lens will be suitable for landscape photography because it'll capture a bigger part of the scenery.
Telephoto lenses have a better zooming capacity. In other words, they're good for taking photos from a distance.
Take into account that most of the pictures you take during a hiking trip will be landscapes. You'll need an optimal length range of 16 mm to 20 mm. If the lens you take with you goes anything narrower than 24 mm, the resulting images won't be good.
When your goal is taking pictures of animals or people from a considerable distance, then a 140 mm, 200 mm or 300 mm telephoto is what you need.
Megapixels
Now that we've spoken about sensors and lenses, we pretty much covered the most relevant topics concerning the quality of the pictures you can take with a camera. The last relevant aspects are Megapixels. Now you know the real issue is to get a camera with a good sensor. Your priority is to choose a camera with a good sensor and a decent number of Megapixels.
Sixteen Megapixels can be a good number combined with a great sensor. A combination like this will result in amazing images. You don't need more unless you're planning to make large prints and do lots of zooming and cropping to your pics.
Weather Sealing
Weather sealing generally implies the camera has its joints covered with plastic, and rubber is the material of its buttons. This improves the resistance of the camera to moisture and dust. Even if they have weather sealing, you shouldn't expose a camera to heavy rain.
Rugged cameras are completely waterproof. No point-and-shoots have weather sealing whatsoever. As far as it goes to mirrorless and DSLR cameras, weather sealing is available from some mid-range to almost all high-end models.
Weight
Point-and-shoot cameras are the lightest and most compact cameras (starting at 8 oz.), followed by mirrorless (starting at 12 oz.), and finally, DSLR cameras (ranging from 13 to 32 oz.) For mirrorless and DSLR cameras, weight is for the camera body. As we mentioned before, that means the weight increases considering the lenses you take, and if you bring a tripod or not.
Do take weight into account when choosing a camera, but don't let it determine your final choice. A rule of thumb (still true in 2020) is that, the heavier and bulkier your camera, the higher the quality of your pics.
Any pros and cons will arise in your choosing the camera for the hiking or backpacking process. Sometimes, you have a good sensor but a not-so-good lens in the camera. Other times, you have everything you want but you find the price on the tag a little too high. Some other times, the specifications of a camera are all you ever wanted, but the camera is too heavy and bulky. You name it: a million things could happen, and it's you who has the final word. Always consider what is a 'flaw' you can live with and what's not.
How to Take Care of Your Camera?
It's always a good idea to take care of your investments. Particularly when they are pricey and you love what they do for you. Taking special care of your camera will extend its durability. It will also improve your camera's functionality. Thus, your camera will have a longer life.
You want to protect your camera against dust, water, crushing, and extreme temperatures, be it hot or cold.
Let's say water and any kinds of humidity are the easiest factors to protect your gear from. Dry sacks and even plastic bags do wonders in preventing any moist reaching the circuits of your camera.
For dust, crushing, and extreme temperatures, the best you can do is to buy a special case for your camera. Preferably a thick one, made of durable materials and that has many pockets for memory cards or spare batteries. You can adapt most camera cases to carry them around your neck using a strap. You can also get a best camera backpack for hiking. Always, keep in mind Camera bags are different from backpacking backpacks.  Camera gear pack manufacturers make these for carrying around your camera and all of its additional equipment.
To clean your camera after using it, you may want to get yourself a basic camera cleaning kit. They contain a soft-bristled brush and microfiber tissues.
You can use the soft-bristled brush on the camera body, the buttons, and the dials. You can use the microfiber tissues to clean the touchscreen and the lenses. The microfiber of these tissues will clean glass gently while avoiding scratches.
If you're cleaning a lens, make sure you start from the center and move softly in circles towards the outer part of it. You could use isopropyl alcohol if you want.
How do you clean a film sensor on a camera?
Cleaning the sensor of a DSLR camera requires a special procedure. Most cameras have a Manual Cleaning Mode. Use it when following these instructions:
First, take the lens off your camera.
Set the camera to the 'Manual Cleaning Mode'.
The mirror will lock up, this is when you can remove any dust or debris from the sensor using a hand air blower. You must not touch the sensor with your fingers or the air blower.
Once you finished cleaning the sensor, turn the camera off. The mirror returns to its normal position by itself.
Secure the lens back on the camera body.
Make sure you never use pressurized air, as it can damage the sensor.
FAQs :
Check out more FAQs on travel cameras below:
What is the best camera to buy for a beginner photographer?
There are numerous cameras out there that are good for beginners. The best camera for starters should be intuitive, easy to carry around and use. Nikon COOLPIX B500 seems perfect for this criterion. Some of the best affordable cameras:
1. Nikon COOLPIXB500 Digital Camera
2. Sony RX100 20.2 MP Premium Compact Digital Camera
3. Canon PowerShotSX530 Digital Camera w/ 50XOpticalZoom
4. Sony Alphaa6000Mirrorless Digital Camera 24.3 MPSLR Camera
5. Olympus OM-D E-M10 Mark II mirrorless camera
Is Nikon better than Canon?
Your verdict, in this case, depends on your level of experience and photography needs. Nikon cameras are known to be lighter than canon models. They also have better sensors and battery life. On the flip side, Nikon cameras exhibit higher ISO performance in addition to offering a better dynamic range.
Is Nikon or Canon better for beginners?
Nikon cameras stand out for their ease of use which is vital for beginners. They are also compact and easy to carry around. In addition to that, they tend to be more power-efficient in comparison to what Canon models have to offer.
Are 20 megapixels good for a camera?
A camera's resolution determines how many details will be captured in an image. Cameras with high resolution tend to produce quality photos. 20 megapixels are more than decent. They are bound to produce top class images.
How much does a decent camera cost?
A decent camera ought to produce images or videos that are above average. For that, you need a camera with a resolution of at least 12 megapixels. Most models with such capabilities go for about $ 100 and above.
How do I choose a good camera?
Your decision when choosing a camera ought to be based on your budget, intended use, level of expertise and size of your hands. The best camera should be of the proper size. Aside from that, its lens quality should be satisfactory. Another attribute is the great lens zoom range. A good camera has to incorporate excellent in-camera software. Resolution and lens aperture matter a lot too. Other features to look out for are processing speed and battery life.
What camera do most photographers use?
A big number of photographers use cameras with exceptional ISO sensitivity, powerful zoom, 4K video recording, autofocus, and more than 20 megapixels among other jaw-dropping attributes. High-end Nikon D5 and Canon EOS 1DX Mark II possess such features.
What is the easiest digital camera to use?
Nikon COOLPIX B500 is one of the easiest cameras to use. This is due to a wide display that is fitted with conveniently placed controls and a user-friendly interface. It is also lightweight too.
Which is a better DSLR or bridge camera?
Bridge describes a high-end compact camera that is mirrorless and without an interchangeable lens. On the other hand, DSLR or digital single-lens reflex cameras utilize a single lens for view finding and exposure. A camera with an interchangeable lens performs better.
How do I take photos like a pro?
First, you need to have your longest lens set. Next is to adjust the camera to aperture and have it as low as possible. After that, you need to approach the desired target while letting the lens focus. The target has to be away from any unwanted background. Finally, direct the focus point to the target and snap it.
How many megapixels are needed for a good picture?
The most ideal amount of pixels necessary for a good picture ranged between 12 to 20 megapixels.
Do more megapixels mean better photo quality?
High-quality photos show a greater amount of detail. Camera sensors with higher megapixels capture more details. Therefore, it is true that more megapixels will give photos of higher quality.