There are plenty of great hikes in Los Angeles that you can enjoy with your dog. Whether you're looking for an easy stroll or a challenging hike, you and your furry friend will find the perfect trail to explore together. So get out there and enjoy the beautiful scenery Los Angeles has to offer!
Los Angeles is a darling to most dog lovers thanks to its dog-friendly environment. It is home to numerous star attractions, recreation centers, and hiking trails, like the Hollywood sign, which allows doggies. Let us discuss some of the best hikes with dogs in Los Angeles.
Benefits of Hiking with Dogs :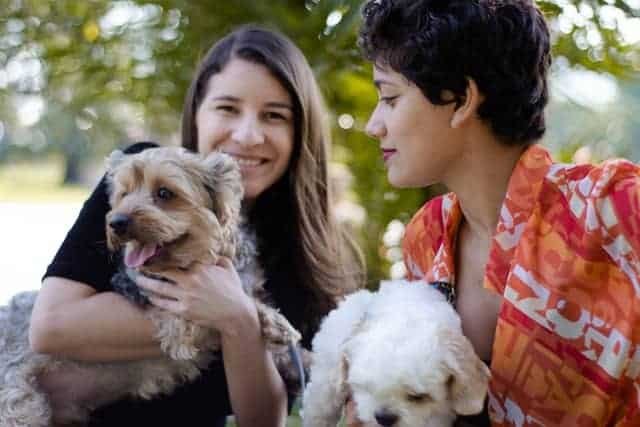 Before delving into that, check out the importance of hiking with dogs below:
Bonding time
Hiking with your dog provides a perfect opportunity for you in the company of your pet to bond and establish a special connection.
Benefit of Exercise
High energy dogs are aggressive in addition to exhibiting negative behavior. They will benefit so much from a little exercise. Hiking is an excellent form of workout suitable not only for you but also for the pooch.
An elevated sense of security
Dogs are known for their intuition and alertness. You will benefit a lot security-wise from these attributes when spending time in the jungle.
Neutral hiking companion
Hiking with some companies is amazing especially when the companion is neutral. As a matter of fact, it takes the hiking experience to the next level. That is what you get from your canine friend.
Escape from boredom
The main idea behind hiking is to break the monotony and unwind. Dogs need this too. They tend to act out when they are bored. The best remedy for this is to get them stimulated both physically and mentally. Contrary to walking them around your neighborhood, hiking provides a variety of terrains that your furry friend will find. It also curbs depression and destructive behavior among doggies.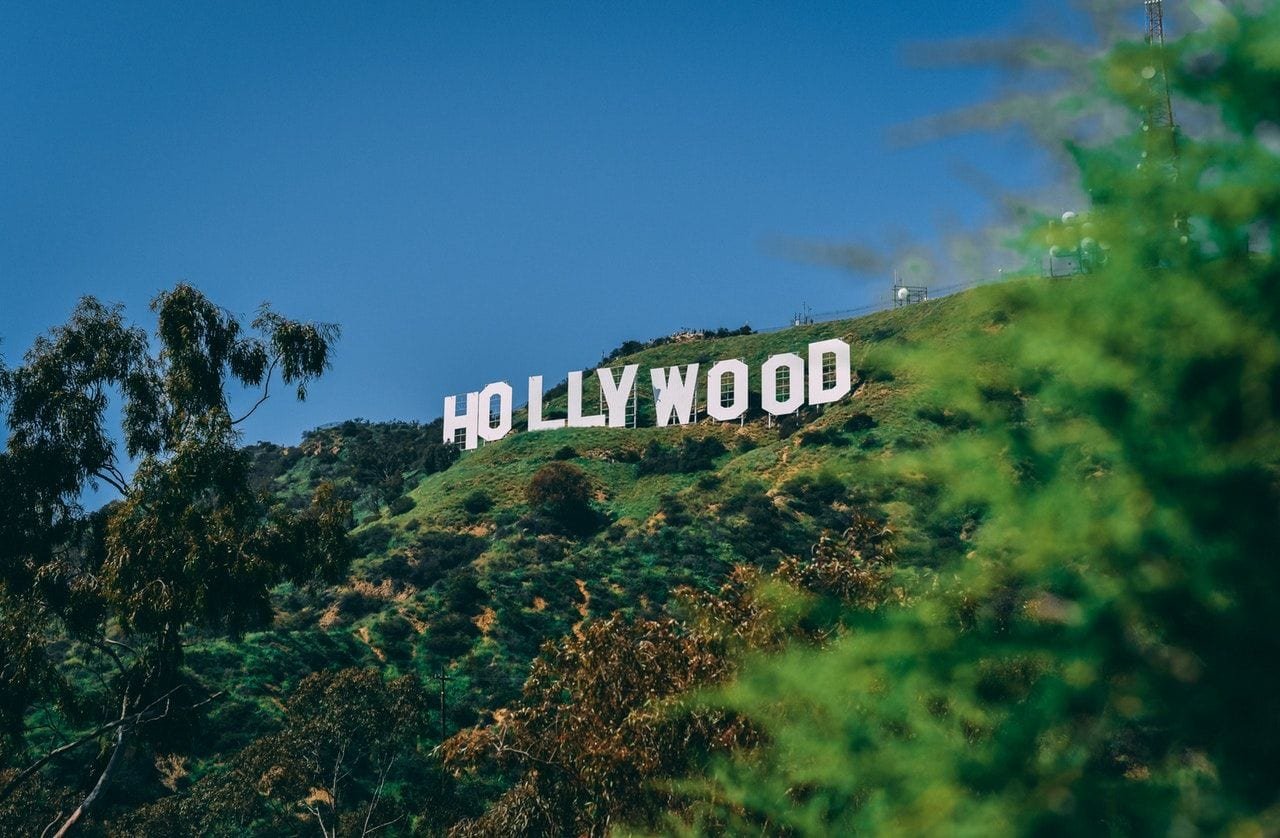 Photo by Paul Deetman from Pexels
Dog-Friendly Hiking Places in Los Angeles
So there you have it, some of the best hikes you and your pup can enjoy together in Los Angeles. As always, be sure to bring plenty of water for both of you, as well as some snacks to keep your energy up. And most importantly, have fun!
1. Griffin Observatory Park
2. Zuma Ridge Trail
3. Runyon Canyon Park
4. Temescal Canyon
5. Fryman Canyon Trail
6. Eaton Canyon Natural Area Park
7. Escondido Canyon and Falls
8. Franklin Canyon Park
9. Solstice Canyon
10. Seascape Trail at Point Vicente Lighthouse
1. Griffin Observatory Park
It is the largest known dog-friendly urban park not just in LA but across North America. The park incorporates 50 miles of hiking trails including the iconic Hollywood Trail which runs over a 5.1-mile distance. Still, the park hosts The Trail Café which sells people food and dog treats. There are lots of eye-catching views such as the Hollywood Sign. However, your dog should be on a leash while exploring the park.
2. Zuma Ridge Trail
This spot incorporates an unforgiving uphill trail with a 1,400-foot elevation gain. The hiking trail stretches over an elevated distance.  Nonetheless, it is the most dog-friendly hiking zone in Los Angeles as dogs are free to move around leash-free. Other hiking enthusiasts always frequent the spot hence your pet will get a chance to interact with other friendly dogs. To add to that, the trail offers a great view of Malibu and Zuma beaches.
3. Runyon Canyon Park
Runyon Canyon Park is the perfect place for you and your furry friend. It is located on 160-acre land.  The spot offers exceptional views of LA environs as well as the Hollywood sign. That might explain why it is often busy with visitors from all over. Your pet must be on a leash for most parts of the park although there is a 90-acre off-leash area as well.
4. Temescal Canyon
It is a popular destination that allows a hiker to bring along their dogs. A huge portion of the space permits dogs on leash apart from some areas where they are restricted. This spot boasts of a four-mile hike which gives hikers a breathtaking view of a seasonal waterfall and the Pacific Ocean.
5. Fryman Canyon Trail
It features a moderate hike with an elevation gain of 450 feet. Furthermore, it incorporates a 2.6-mile loop based on Hollywood hill. Fryman Canyon Trail is full of traffic throughout the year. Of course, it is dog-friendly although your pooch is supposed to be leashed. Besides that, the spot overlooks the San Fernando Valley giving you a glamorous view of what Mother Nature has to offer.
6. Eaton Canyon Natural Area Park
This spot has everything you and your pooch would wish for in a hike. However, you have to keep your furry bud's leash on. It is based on a 190-acre piece of land with a three-mile trail. Additionally, the park features a small pool and a 40-foot waterfall among other scenic sites.
7. Escondido Canyon and Falls
Escondido Falls is a star attraction. It is the largest in the Santa Monica Mountains at 150 feet.  The falls are one of the reasons you should pay it a visit. Nevertheless, the trail is a little challenging due to rocky surfaces yet worth it as you get to hike with your furry friend. You have enough time to bond and have fun with your dog as you cover over four miles of the hiking trail.
8. Franklin Canyon Park
The park spans a whopping 605 acres and features hike trails that extend beyond five miles. It is also home to Franklin Lake a famous fishing hole not to mention the renowned Hastain trail. You and your dog get an up-close view of the Pacific Ocean as well as the whole of L.A.
9. Solstice Canyon
The trail is best suited for adventurous enthusiasts. It is characterized by a one-mile trail that leads to the Keller Stone Cottage ruins. Furthermore, the trail involves tons of sightseeing including a waterfall and the remains of the Tropical Terrace Mansion. On top of that, you and your furry bud can feast your eyes upon the ocean as it is in view.
10. Seascape Trail at Point Vicente Lighthouse
Looking for an easy and mind-blowing hike? The Seascape Trail should be your go-to destination. It goes on for about two miles ending at the beach. Furthermore, you get an up-close look at the ocean as well as local marine life. Remember, you can do this in the company of your dog.
Final Verdict
Los Angeles is the ultimate dog lover's paradise. You will definitely love these hikes. Give them a try and experience what LA is all about. Plus, you might just bump into your favorite Hollywood celebrity.
Los Angeles is home to some of the best hiking trails in the country, and there's no better way to experience them than with your furry friend by your side. From scenic coastal hikes to challenging mountain trails, there's something for every dog owner to enjoy. So get out there and explore LA's amazing outdoors with your four-legged friend today!
Frequently Asked Questions:
Given below are more FAQs relating to the best hikes with Dogs in L.A:
1. Is the Hollywood sign hike dog-friendly?
The Hollywood sign hike is located in Griffin Park which is dog-friendly. Remember to bring along a poop bag and a leash for some areas of the park.
2. Are dogs allowed on Los Liones Trail?
Unfortunately, no dogs are allowed on the Los Liones Trail even on a leash.
3. Can you bring dogs to Griffith Park?
Griffin Park has several hiking trails most of which are dog-friendly apart from the old Bird Sanctuary which forbids them. Still, dogs are not permitted to roam without a leash.
4. How hard is the hike to the Hollywood sign?
It all depends on your experience and the trail route you decide to use. The longest route to the sign, which is from the Brush Canyon Trail to Canyon Drive, maybe the easiest but it takes longer. However, a one-way trailhead to the Hollywood sign should take about an hour.
5. Are dogs allowed at Lake Hollywood?
Dogs are allowed in most areas around Lake Hollywood Park with the exception of the Reservoir Walking Trail. Lake Hollywood Dog Park is a star attraction for dog lovers but their furry pals should be on a leash.
6. What can you do with your dog in Los Angeles?
To begin with, you sample old-school vinyl records at the Amoeba Music store. Likewise, visit the dog-friendly Laurel Canyon Dog Park or hang out at Lake Hollywood Dog Park. Another cool destination is Rosie's Dog beach. Similarly, walk through the Art District or socialize at Muddy Paw Coffee. The Hollywood Walk of Fame is also accommodative leashed dogs. To top it off, try out the Pawsapalooza, a festival dedicated to pets, during late spring.
7. How much weight should I put in my dog backpack?
While some dog breeds can carry a backpack that is a certain percentage of their weight, other breeds are not built to carry anything at all. It is vital to understand that before getting your dog a backpack. A young and healthy canine should be capable of carrying at least 25% of its weight comfortably.