Even the most seasoned outdoor enthusiasts think twice before venturing into the jungle without a great multi-tool. Its ability to perform different functions in a convenient manner makes it a must-have in the backcountry. Indeed, hiking can never go wrong with the best multi-tools for backpacking. 
Whether you need to fix a broken zipper or chop some firewood, good multiple tools will always be at your service. As you know, the outdoors is more than a forest of trees or bushes. Consequently, you need to be ready for any eventuality. There is no better way to be prepared than by adding the multi-tools to your hiking gear list. Here is an exhaustive buying guide to help you understand the whole concept.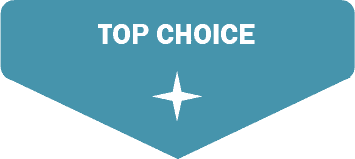 Victorinox
Swiss Army Knife
LEATHERMAN
Wave Plus Multi-tool
Gerber
Suspension Multi-tool
Victorinox
Swiss Army Knife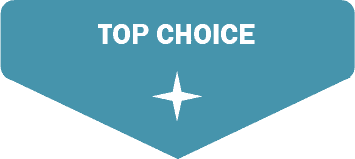 LEATHERMAN
Wave Plus Multi-tool
Gerber
Suspension Multi-tool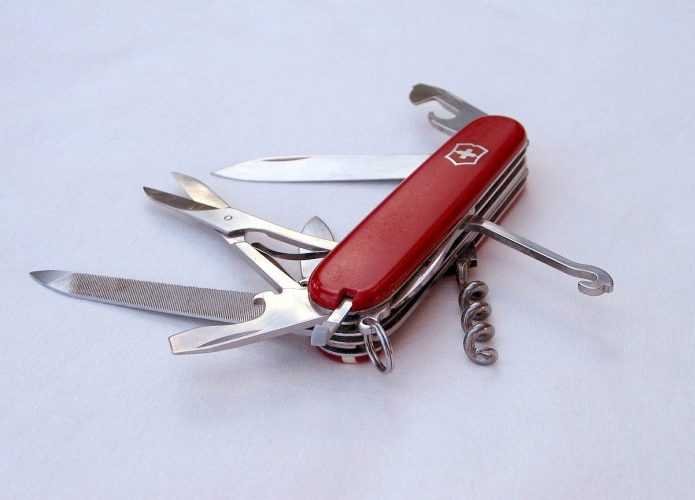 1. Victorinox Swiss Army Knife
"Perfect for outdoor lovers in search of a classic, military-style tool!"
Premium Pick
Main Features
Nylon scales offer great grip
Dependable construction
Fits perfectly in the pocket
Vast functionality and easy to use.
"Your go-to backpacking companion!"
The Victorinox Swiss Army Pocket Knife is the right gear to get you set for anything in the jungle. Its exceptional feature set coupled with superb engineering makes it one of the top companions for hiking ever. Let us look at some of its attributes:
User Friendly
The most outstanding trait of this model is the precise alignment of its components.  This allows for one-hand operation. On top of that, you can use these with ease due to their comfortable grip.
33 Unique Tools
If there is, anything you should not doubt about this tool is functionality. With 33 tools at your disposal, you can literally do anything. In fact, it is like carrying a toolbox right inside your pocket. How cool is that? Whether you need to open a bottle or descale a fish, the Victorinox Swiss Army Pocket Knife always has your back.
Quality Construction
Unlike some of its counterparts, this Swiss Army Pocket knife model is quite light and extra compact. This way it is more practical for the outdoors. What's more, it has a unique design and quality construction, which deliver optimal functionality. To top it off, the knife lasts long thanks to a blend of stainless steel and aluminum.
With more functionality, durability, and an appealing design, the Victorinox Swiss Army Pocket Knife is definitely a great buy.
Pros
Great price point
Non-bulky
Perfect tool alignment
Cons
Comes with tiny pliers 
Lacks a locking knife blade 
---
2. LEATHERMAN Wave Plus Multi-tool
"The best choice for hikers who need long-lasting gear!"
Top Choice
Main Features
Remarkable craftsmanship and Wire cutters are replaceable
Features a rugged design
Supports one-hand operation
Includes a twenty-five-year warranty.
"The most convenient equipment for safety all day long!"
The LEATHERMAN Wave Plus Multi-tool gives you access to all the basic requirements you need for an awesome backpacking experience. That also comes with a few useful extras. Surely, you will not regret having this product.
Multiple Locking Features
Safety should be the least of your worry once you have this tiny tool. It is entirely fine whether in your pocket on in your hands. The LEATHERMAN Wave Plus includes all locking blades. Moreover, other features like scissors, saws, or cutters are securely held in place too.
Adventure-Ready
You can hit the road at any time as long as you have the Wave Plus Multitool by your side. It is one of the most popular tools owing to its ease of use, multiple functionality, and durability. Furthermore, its enviable rugged design makes it ideal for the outdoors. Besides, the tool has a 25-year warranty. With that, you have access to free repairs or replacements in case your model becomes faulty.
Allows One-Hand Operation
The model boasts of outside-accessible blades that you can effortlessly deploy single-handedly.
This model suffices all the requirements of a standard multi-tool not to mention its attractive design and high-quality craftsmanship all available at an attainable price.
Pros
Outside accessible features
Ultra-compact
Unique 17 in 1 tool
Cons
The nylon sheath is of low quality 
Rather expensive 
---
3. Gerber Suspension Multi-tool
"Well suited for beginners and expert hiking enthusiasts!"
Best Value
Main Features
Nylon sheath makes it easy to carry around
Comfortable grips yield better handling
Crafted from quality material
Pliers have a return spring with a safe locking mechanism.
"The holy grail of multipurpose tools!"
Gerber is a reputable manufacturer synonymous with top-of-the-range multi-tools. Therefore, you should not expect this model to fall short of that expectation. The Gerber Suspension Multi-Plier is a cool-looking multi-purpose product built to ensure you have an easy time in the jungle. Here is why:
Attractive Design
Every outdoor enthusiast surely deserves cool gear like this one. Fortunately, the Gerber Suspension Multi-Plier is one such model. To begin with, it folds into a pocket-size tool thus making it easy to carry around. Likewise, the model includes a nylon sheath that keeps it secure.
Revolutionary Construction
The Gerber Suspension Multi-Plier stands out for its design which is one of a kind. Apart from having a light frame, the model features durable stainless steel. Additionally, stainless steel keeps the tool from rusting. Still, the model incorporates curved handles that improve handling.
Easy to use
It features 12 integrated functions that you can close or open without breaking a sweat. Essentially, its functions are secured by an efficient locking mechanism to prevent injury.
The Gerber Suspension Multi-Plier is impressively put together to deliver top-class functionality whereas being kind to your pocket.
Pros
Includes add-on tool kit
Super lightweight
Easy to use
Cons
Blades and saws are smaller 
Springs are of low quality 
---
4. SOG Multi-Tool
"The ideal solution to your backpacking problems!"
Reliable Pick
Main Features
Tools are easy to open and close
A locking mechanism on all accessories
Durable stainless steel construction
Comfortable quick-release pliers.
Most tools are accessible as expected.
"Best for simple daily use and for camping trips!"
SOG multi-tool is among the most epic multi-tools available for backpacking. It encompasses a flashy black finish alongside a set of utility-oriented tools. Let us break down more fascinating aspects of the model:
Clever One-Button Release Pliers
This model is designed with a hiker's needs in mind. That is why the game-changing one-button release pliers come as no surprise. You can rapidly deploy it at any time. As a result, it contributes to a hassle-free hiking trip.
Durable Stainless Steel Frame
Nothing defines durability better than a stainless steel frame for this. This is what you get for choosing the SOG Multitool Pliers. To add to that, stainless steel is tough enough to handle light tasks. Plus, it is weatherproof. You will not have to mind rusting or corrosion.
Utility Driven Tools 
Functionality is a top priority for this SOG tool. The model includes 12 functions in a simple, light, and compact multi-tool.  With tools ingeniously placed to facilitate quick deployment, the SOG pliers are your everyday tool. Finally, wielding this tool is enjoyable owing to an ergonomic grip.
Revolutionary SOG Care
SOG multi-tools last for a very long time. The construction is quality and the material top-notch too. Similarly, if you need any adjustments, replacements, or repairs, SOG care is at your service. All you have to do is submit your request. In a similar fashion, they help with cleaning, sharpening, as well as lubrication.
The SOG Multitool Pliers is the right model to turn to for simplicity, optimal functionality, and durability.
Pros
Very affordable
Innovative design
Appealing grip
Sharp blades
Cons
---
5. Gerber Dime Multi-tool
"The right model for survivalists looking for a versatile tool!"
Reliable Pick
Main Features
Convenient and reliable for outdoor excursions
Accessible butterfly opening
Stainless steel design
A big sharp knife blade.
Impressive tool combination.
"Your top hiking partner!"
In the event that you are on a tight budget but need a ruggedly engineered product with world-class efficiency, opt for the Gerber Dime Mini Multi-Tool. It incorporates the necessary tools to cater to your hiking needs courtesy of the specs here:
Small and Light
The Gerber Dime Mini is small and compact. At 2.75 inches, you can have it in your pocket or attach it to your keychain worry-free. 
Wide Array of Functions
This model boasts of 12 tools strategically placed for seamless deployment. Likewise, the Dime Mini comes with a butterfly opening that boosts accessibility. Perhaps the most outstanding tool is the large fine-edge blade customized for opening packages. The bottle opener is worth mentioning too. That is not all; some of the tools are usable without having to open the entire tool.
Gerber Exemplary Craftsmanship  
The design is classic and appealing to the eye. Aside from that, the model features stainless steel. Therefore, you can bid goodbye to unnecessary breakage or unnecessary wear and tear.
The Gerber Dime Multitool never let you down on your next adventurous trail.  Yields the best value for the money. 
Pros
High-end build quality
Integrated keychain
Affordable price
Cons
Lack of tools lock 
Pliers are small 
---
6. Victorinox Swiss Army Swisstool Spirit X
"The best quality tool money can buy!"
Reliable Pick
Main Features
Easy to access outside tools
Tools are easy to deploy
Compact and lightweight design
Wide range of functions.
Fits in the pocket perfectly.
"Ideal for all-around use!"
You can never go wrong with the Spirit X. Expert construction yields the much-needed efficiency while still maintaining a quality impression in the outdoors.
Enviable Carry-Ability
For an easy time in the jungle, the model is considerably light and compact. Moving on, it comes with a leather pouch that keeps this secure at all times.
Unparalleled Tool-set
Forget about 'feature inflation' with the Spirit X. Every accessory is useful. Nothing is impossible with 24 unique tools at your service.
Impeccable Usability  
Spirit X tools are easily accessible which boosts convenience. Furthermore, you can deploy them seamlessly whenever the need arises not to mention outside accessible tools. Contoured edges and arms enhance its grip in the hands.
Although you might have to dig deeper into your pocket for the Victorinox Swiss Army Swiss tool Spirit X, its wholesome quality is worth every penny.
Pros
Well out together
Stylish design
Sturdy frame
Cons
A little overboard prices 
Poor heavy-duty performance 
---
7. LEATHERMAN Wingman Multi-tool
Reliable Pick
Main Features
Pliers have return springs for effortless use
Easy and Single hand operation 
Dependable construction and design
Portable and easy to carry around.
With integrated scissors.
"The tool that offers decent functionality at a good price point!"
The LEATHERMAN Wingman should be a great addition to your backpacking gear in case you do not have a lot to spend. Surprisingly, its affordability does not undercut its performance or functionality in any way. Check out more attributes below:
Blade out design
It stands out for the blade out construction, which enhances accessibility. Likewise, it is appealing to handle thanks to spring-loaded pliers.
Splendid feature set
Indeed, the Wingman brands might not be as sophisticated as other LEATHERMAN models. Nonetheless, it comes with the right essentials for a backpacking trip. This includes an incredible pair of scissors, a feature that is absent on most models in this class. Alongside that, is a pair of wire cutters, knife, and pliers.
Outdoor Oriented  
This model is perfect for outdoor use. Actually, it features a rugged design right for the unforgiving outdoor setting. In addition, its frame includes resilient stainless steel. Lastly, everything is small and lightweight.
It is an excellent, budget-friendly buy that delivers essential tools that are safe to handle and easy to use.
Pros
Fair price point
Outdoor oriented
Seamless usability
Cons
A lock for scissors and knife 
Wire cutters are not replaceable 
---
Importance of the best multi-tools for backpacking
Before delving further into the buying guide, let us take a close look at the usefulness of a multi-tool while backpacking. First, it eliminates the need to carry numerous tools thus saving on packing space. In like manner, it makes the backpack lighter and easy to carry around.
In addition, a multi-tool is budget-friendly. In other words, you will not have to buy separate tools. It also makes the organization of hiking gear less strenuous. Next, you do not have to pack individual items. High accessibility is another bright side of this tool. Most importantly, you do not have to worry about repairs or simple tasks.
How to Choose a Multi-Tool for Hiking and Backpacking
Not every multi-tool is suitable for your hiking or backpacking adventure. Below are a few tips on how to select an ideal model:
1. Go for a lightweight product
The weight of every essential, gear, tool, or accessory matters when it comes to backpacking. Essentially, you need to keep everything as light as possible. This also includes your multi-tool. To avoid unwanted bulkiness, get a tool that is specific to your requirements.
2. Consider the ease of use
Every backpacker hopes for a stress-free time in the jungle. You deserve an easy time too. The best way to ensure that is to go for tiny tools that you can put to use seamlessly. Choose a tool that will be easy to close or open. Also, get one that is extra comfortable.
3. Focus on functionality
Ensure every tool you intend to bring on your excursion will be useful. The last thing you need is a multi-tool that will only wear you down for nothing. Therefore, find out the functions of a multi-tool before choosing. Likewise, make sure it suits your needs.
4. Determine the best material
The best material for a multi-tool is supposed to be light, strong, and durable. Additionally, it should provide a comfy grip.
5. Ensure it is legal
Ignorance is a major drawback for most outdoor enthusiasts. In fact, different states have different laws regarding multi-tools mostly targeting blades. Hence, it is imperative for prospective hikers or backpackers to familiarize themselves with such to avoid unnecessary complications with the law.
Types of Multi Tools for Backpacking
1. Specialty
Just as you might guess, a specialty tool only has the means to perform a particular job. For instance, standard multi products may incorporate tools for different purposes such as pliers, hammer, or screwdrivers. On the flip side, a specialty multi-tool will only have screwdrivers in different sizes. In this case, the multi-tool will have several survival tools.
2. One-piece
This option is the simplest in the group not forgetting that it offers incredible functionality. Still, it lacks moving parts thus making it easy to use. Another unique aspect of a this one-piece tool is that it is stored while in full size. It might be a hammer with a screwdriver at the end or multiple blades and a bottle opener in the form of a credit card.
3. Pocket
Of course, you expect a pocket multi-tool to be small. What's more, such items come with the necessary tools for a backpacking trip. An ideal pocket tool can even perform heavy-duty tasks thanks to rugged design. A pocketknife is a perfect example.
4. Custom
Notably, tools on a custom set are replaceable. This way you can rearrange or have them changed according to your requirements.
5. Keychain
Just like a pocket tool, keychain tools are light and compact. Moreover, they are suitable for use on a keychain delivering crucial functions for backpackers. However, do not expect them to be as advanced as folding set of tools feature-wise.
6. Wallet
A wallet multi-tool eliminates the need of carrying your wallet around. Some people find it cumbersome to bring a wallet on a backpacking trip. After all, the outdoors is all about escaping the ordinary. Why not have your cards or cash lashed into this multi-tool. Remember you will still have a flathead screwdriver, bottle opener, or any other tool at your disposal.
Things to consider while choosing:
A good set tool should tick all the boxes for quality, safety, and functionality. The following are some of the things you need to keep in mind while choosing a proper hiking multi-tool:
1. Construction
The outdoors is no place for mediocre tools. As a matter of fact, you need a model that is sturdy enough for the unforgiving conditions in the jungle. Quality construction is necessary for any backpacking multi-tool. Only buy from trusted brands for a hassle-free outdoor experience.
2. Carrying options
The means of carrying a set of tools from one point to another matter a lot with regard to convenience. Most compact tools include lanyard rings or key chains that you can attach to backpacks. Likewise, bigger sets incorporate hooks or pouches. Opt for a multi-tool with a proper carrying option.
3. Suitability
Some products look sophisticated for nothing. Thus, do not let the appearance fool you. As much as you need a tool with awesome design, it is also important to match it to your needs. Your preferred option must be compact and light in order to pack small. On top of that, these tools need to eliminate the need for carrying other tools. A great model ought to deliver that as well.
4. Locking mechanism
This aspect of a multi-tool has a big impact on safety especially if it has a blade. Ensure the blade is secure whenever you do some cutting. A splendid locking mechanism boosts convenience.
5. Price
When it comes to tiny tools for hiking, you get what you pay for. Price is directly proportional to quality. In short, you might have to dig deeper into your pocket for a premium product. Nonetheless, you can still find a great multi-tool under the fifty-dollar mark. Anyway, costly multi-tools offer better functionality. Paying less might mean sacrificing a little functionality.
6. Tool access
Accessibility has a huge effect on the ease of usability. Accessible tools are appealing to use. Notwithstanding, accessibility is anchored on the design. Experts recommend the butterfly design as it is more user friendly.
FAQs:
1. Why do I need a multi tool?
You need a multi-tool to some of your hurdles in the jungle a walk in the park. You can repair zippers or anything effortlessly. Apart from that, a multi-tool elevates your level of safety. Apart from that, you can cut or chop anything at your convenience. Likewise, opening bottles is a piece of cake. You do not have to hurt your teeth anymore. Generally, it fortifies your self-sufficiency.
2. Are multi-tools guaranteed for life?
Yes, they come with a limited lifetime warranty. Leatherman brands for instance, come with a 25-year limited warranty although its products last long. Gerber is another popular multi-tool brand whose products are backed by a 25-year limited warranty. However, the warranty only applies if the returned product is defect-free.
3. What is the best kind of metal for multi-tools?
Stainless steel is definitely the best metal material for these tools. Not only is it durable but it is also lightweight. Apart from that, stainless steel does not corrode or rust as fast as other materials if maintained accordingly.
4. What's better: Leatherman or Gerber?
Both brands make awesome tools except for a few flaws here and there. They deliver excellent functionality as well. Nonetheless, Leatherman takes the long end of the stick when it comes to design. It boasts of a better grip in addition to being more accessible.
Final Verdict:
It is evident that a multi-tool will take your hiking or backpacking experience to the next level. If you are looking to have a smooth time in the jungle, make a quick switch to a great multi-tool.
The best multi-tool for hiking will cover more than your safety. Remember, simple tasks like bottle opening or lighting fire can become nightmares if you lack proper tools.
Multi-tools simplify the need to carry multiple accessories, grating it convenient. With that, get a good multi-tool before hitting the road.