It's winter in the Northern hemisphere. The weather conditions shouldn't be a limitation for you to go hiking and get the most benefits out of hiking. In fact, some of the most amazing landscapes you could ever see are the wintry ones. It's important to pay close attention to the hiking gear you use for these journeys. Most importantly: pay attention to your clothing like best hiking jackets for cold weather.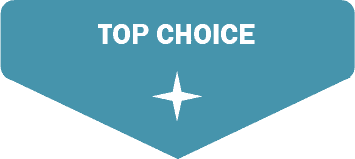 Mountain Hardwear
Men's Absolute Zero Parka
The North Face
Men's Gotham Insulated Jacket III
Arc'teryx
Men's Alpha SV Jacket
Mountain Hardwear
Men's Absolute Zero Parka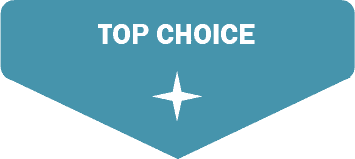 The North Face
Men's Gotham Insulated Jacket III
Arc'teryx
Men's Alpha SV Jacket
Let us break it to you as it is: you need real protection from harsh weather. One that can offer you as much comfort as possible. We'll be analyzing our picks for the winter jackets in different aspects. These aspects are material, performance, fill power, weight and price.
We want to help you make an informed decision. Once you know what the best winter coats for you is, you'll be ready to go on your next hike. You'll be ready even when it's freezing out there.
With all these features in mind, we're ready to list our best picks for your next hike:
10 Best Hiking Jackets For Cold Weather 2022
1. Mountain Hardwear Men's Absolute Zero Parka
"Your ultimate companion for chilly weather!"
This Mountain Hardwear Men's Absolute Zero Parka was designed for professional mountaineers and all high mountain hikers out there. This synthetic design is 100% made of durable 30D nylon fabric and reinforced with 140D in the arms, shoulders and waist.
Amazing Resistance to Bad Weather

Due to the materials it's made of, this garment offers amazing resistance to bad weather conditions. Warm and comfortable, the AirShield technology incorporated to this makes it windproof and breathable at the same time.
Suitable for mild weather
On the other hand, this isn't waterproof and there's no down in it. It's listed here because as long as you're not exposed to extreme cold or rain, this will hold on beyond your expectations. There is also a powerful down version of this parka that you can check out.
Enough Pockets for Essentials

This parka has tons of space for your hiking essentials. It comes with two vertical-entry chest pockets and two hand warming pockets. The zip-off detachable hood gives this brand extra versatility and helmet compatibility.
Light weight design

It's still pretty light and packable and you can be sure the body of the jacket will still be big enough to fit adequate layering for expedition. It's within a normal price range for winter jackets.
Finally, we think it looks great. It's worth giving this brand a try.
---
2. The North Face Men's Gotham Jacket III
"Best affordable jacket in premium category!"
"An excellent choice for day hike and mild weather."
From all the jackets featured in this article, this one has a special mention because of its remarkable value. It truly does have many features you'd expect to find in a much costly brand.
Quite Decent Insulation
There is a 550-fill down which provides quite decent insulation. We stated before that usually down jackets aren't waterproof; this one, however, is an exception. It's also windproof and breathable to a good extent in colder conditions that don't go far below zero.
Enough Pockets for Essentials

There's too much of a casual look to it, though. In other words, this doesn't seem to be the ideal jacket to go on an expedition. If you're hiking in an urban park or you're taking a one-day hike, this is definitely the jacket for you.
Suitable for longer trail
Another good reason to state this isn't the best option for a longer trip, is that this jacket isn't as packable as others.
All in all, it's an excellent option and it's highly recommended.
---
3. Arc'teryx Alpha SV Jacket
"Best value  pick from a top brand Arc'teryx!"
The Arc'teryx Alpha SV Jacket is probably the most technical jacket in this list. A little pricey, yet you'd be getting what you pay for. Our definitive choice for a purely synthetic jacket. The membrane material in it is a Gore-Tex Pro in three Layers. The face fabric is N100p-X, a top quality 100D nylon. These materials give extraordinary wind proofing and abrasion resistance to the jacket. The critical seams are sealed with a narrow 8mm Gore seam tape.
Awesome Style
There's virtually no bulk when you wear this jacket but the one caused by the sanely mandatory layering.  There are two external chest pockets and another one on the left bicep, and two internal pockets. As for ventilation, you can rely on the cord-based Custom Cohaesive technology.
Freedom of Movement
The star in this jacket's construction has to be the articulated design. This construction gives you freedom of movement. The cords are adjustable and its helmet-compatible hood to avoid visibility restriction. The only downside to this otherwise perfect jacket is that the material is kind of noisy… And that's it. No more flaws in this jacket.
Overall, it's a beautiful jacket, ideal for ice and rock climbing, but suitable for other sports as well, including hiking, of course.
---
4. 

Arc'teryx Atom LT Hoody
"Best versatile gear suitable for adverse weather conditions!"
"A high-performance and durable Canadian brand design."
Within the many charms of the Arcteryx Men's Atom LT Hoody, we find it has incredible waterproofing. This is possible because of the materials it is made of. These are mostly Coreloft, Polartec Power Stretch with Hard face Technology and Luminara-nylon weave fabric treated with a powerful DWR.
Synthetic Jacket
This synthetic jacket offers amazing windproofing, breathability and something that could be considered a great insulation for a synthetic jacket.
Hood for additional coverage
It comes with a hood that is said to fit under a helmet, although some people consider it too big for a hoodie, and thus, a bit uncomfortable. It comes with two spacious hand pockets and a very convenient internal chest pocket. The total weight is 14.6 oz.(415 gm).
Stylish and comfy
It has an athletic fit and is hip length, which ensures it to be stylish and to allow a comfy coverage.
Most people recommend its use mostly but not limited to light hiking, skiing and snowboard.
---
5. 

Outdoor Research Men's Floodlight Down Jacket
"An awesome pick for your outdoor excursions!"
"A best gear for your cold weather trails."
This outstanding jacket has all it takes to handle the elements well during a hardcore mountaineering trip. It's made of Pertex Shield+ 2L, 100% nylon 30D ripstop on the outside and the lining is Pertex Quantum, 100% nylon 22D ripstop.
Powerful insulation
With an interesting composition of materials, it won't stop there. The powerful insulation this jacket offers is given by its 800+ fill power goose down. According to Outdoor Research, their down is responsibly sourced.
Waterproof and windproof
It's amazingly waterproof and windproof, while preserving breathability. The design includes the Dynamic Reach Underarm Panels technology. This feature grants your arms a great range of movement, however, this is the very reason this jacket doesn't have underarm ventilation.
Helmet compatible

The hood, while adequately sized and helmet compatible, is not detachable. We need to say, this garment doesn't come with much space in the waist area. People with a little extra weight in this area, consider yourselves warned. These are certainly downsides to this jacket but ones we sure can live with.
The warmth to weight ratio is exceptional in this jacket; impressible pack-able, the serious performance of this jacket is worth every dollar you invest in it.
---
6. 

Mammut Stoney Ski Jacket Mens
"Best suitable for extreme cold weather  as a ski jacket!"
"A great option for snow tour and cold weather."
This brand strikes us as expensive. Yet again, we won't deny that as long as you can afford it, the investment you make will pay off. The Mammut Stoney Ski Jacket is a technical parka designed specifically for high alpine terrain.
Comfortable and warm
You will find yourself surprised by how warm it is. The insulation provided is due to the fact,this jacket is filled with 80 gm  Ajungilak OTI element, resulting in a great coverage from cold.
GORE-TEX Material
The combination of materials in a box construction result in extreme compressibility, it goes without saying, this jacket is packable. The soft face GORE-TEX fabric has been treated with DWR meaning this a waterproof jacket. The body mapping design is all about giving extra protection against the toughest weather conditions with reinforced shoulders and hood.
Zippered pockets
There are two conveniently placed side pockets with zippers in it. In addition,  there are chest pocket, goggle pocket and hand warming pockets.
This garment is a great ally for professional mountaineers, hikers and camping lovers.
---
7. RAB Neutrino Pro Jacket

Men's
"A reliable quality jacket suitable for cold weather hiking!"
"A perfect material choice and design features."
Rab's jackets are all about incredible performance and resistance, and they sure deliver. This is one of the two Rab garments in this list. Pertex Endurance on the outside and Pertex Quantum lining are essential characteristics of this jacket.
Awesome endurance
 There's an optimum insulation of 800 fill power courtesy of 225 grams of European goose Hydrophobic down.The Pertex fabric in this jacket grants it great endurance, great packability and lightness. The jacket's total weight is 635 gm Rab is into serious details. 
Water proof
An example of this is the 2-way YKK AquaGuard front zipper. Plus, the 2 YKK AquaGuard zipped hand pockets, and you better believe they increase the waterproofing capacity of this coat.
Down filled hood
The Rab Neutrino has a helmet compatible, down filled hood. Some people, may consider this garment a little bulky.
It's still a highly recommendable jacket.
---
8. 

Triple F.A.T. Goose SAGA Collection Men's Jacket
"Best down filled jacket to provide extreme warmth and protection!"
"A must have product hiking through heavy snow and rain."
While you may or may not be a big fan of the real coyote fur, it's still a wonderful parka. It's worth taking a closer look at it.
Water resistance
The SAGA Collection is made of a premium nylon taslan. This fabric is equipped with DWR, plus a Teflon Shield that covers the jacket and makes it water repellent. The water resistance is for up to a 10,000 mm of rain. We talk about serious waterproofing here.
Goose down fill
Knowing this and considering this parka is outstandingly breathable make this parka one of our true favorites. As for the down, there are about 15.5 oz of goose down and a decent 675 fill power. According to the brand, this number varies according to the size of the jacket.
Awesome style
The SAGA collection features a pair of side vents proudly and we agree it's something most jackets don't have. Another exceptional detail about this parka, are the storm cuffs that retract when they're not in use. We just love the Triple F.A.T. Goose SAGA Collection Eldridge Mens Hooded Goose Down Jacket Parka looks.
Removable coyote fur
This jacket can be casual or ready for a real hiking adventure. Oh! And in case you were wondering, the coyote fur is detachable for even more customization.
The warmth to weight ratio is exceptional in this jacket; impressibly packable, the serious performance of this jacket is worth every dollar you invest in it.
---
9. 

RAB Microlight Alpine Jacket Men's
"Reliable designs for cold weather outdoor excursions!"
"A warm solution for a chilled weather."
This is the second Rab jacket on this list. The thing with Rab is they make excellent models that are all about functionality.
Durable material
Again, we're speaking about the substantial insulation of goose down with 750 fill power. The face fabric and the lining are Pertex, this material provides good resistance to the jacket. Pertex makes the coat lightweight and water-resistant. To optimize the waterproof capacity of this garment, you have a YKK front zip.
Awesome performance
Unlike the Neutrino, the Microlight Alpine Jacket has an internal insulated baffle and chin guard. According to many, users, the sizing is completely adequate in this brand, so it's one less concern. Durable, good performance, is there anything else we need to say about this jacket?
---
10. 

Marmot Men's Minimalist Component Jacket
"A reliable high-performance jacket suitable for outdoor adventures!"
"A top-notch product for extreme weather solution."
The Marmot Mens Minimalist Component jacket is ideal for skiing or light hiking. The Marmot's MemBrain Fabric is responsible for this garment's waterproofing and breathability.
Awesome insulation
 Its superb 700 Fill Power Down gives the jacket awesome insulation and compressibility for great packing.  The reinforced sleeves and shoulders are a big plus, giving you some extra protection against rain and snow.
High-performance technology
We need to mention the chest pocket is water resistant too. All the little details you want to pay attention to when buying a winter jacket come together in this 100% nylon manufactured masterpiece.
---
The brands we reviewed here are only suggestions. We're, by no means, restricting anyone to go for any of these brands. They're quite popular and reliable, yes. But they're not the only brands out there.
What Makes Winter Jackets An Outdoor Essential
Winter jackets are different from regular jackets because they're designed to keep you warm. They do this by preventing the loss of the heat produced by your body. This is possible when designers choose the adequate materials in the construction of these garments.
In the materials designers use for winter jackets, the fibers in the fabric are very close to one another. For this reason, some materials are used in the elaboration can prevent to some extent, the penetration of external elements into the jacket.
When it comes to winter jackets, there are two major groups: synthetic and down.

Synthetic Jackets:
Synthetic jackets can offer you some protection against wind or wet weather conditions. Down jackets are made from duck's or geese's feathers. To be precise, from the layer of feathers that are softest and the closest to the skin of the bird.
Down Jackets:
Down is considered the best insulation material in the industry. It also has the highest warmth to weight ratio. It's incredibly light! This is a very important aspect to consider before saying a jacket has good performance.
Not so fast! Before you rush into thinking you need to get yourself a down jacket right now, you need to know that synthetic jackets dry faster than down jackets. Bottom line is a synthetic jacket is a better pick, if you're facing wet weather conditions when you go hiking. When you know for a fact that the weather during your hike will be dry, then a down jacket is more recommendable.
Essential Features Of A Hiking Winter Jacket
We talked a bit about materials and insulation. Still, there are some other features that are worth considering before buying a winter jacket for hiking. These factors are face fabric, weight, breathability and fill power, amongst others.
Face Fabric
The face fabric or shell material is the most external part of a jacket. A high quality material will have good resistance to abrasion. If the material shows abrasion resistance, you can say a fabric is durable. The fibers of materials are intertwined in such a way that the material will prove to be windproof. But breathable at the same time.
Breathability
Breathability measures how capable a material is to let vapors and moist (a.k.a. sweat) be released to the exterior. Many face fabrics are made with nylon or polyester. These nylon fabrics are treated with a DWR (durable water repellent). Therefore, nylon fabrics are mostly waterproof.
Weight of the Jacket
More fabric is needed to provide a high warmth-to-weight ratio when a winter jacket is made mostly of synthetic materials. Also, if the materials meant for insulation are not high quality. This ratio is a measurement of how much of a good insulator is any given material. Good jackets are very light.
Maybe you're wondering why this feature is relevant when picking a jacket. Maybe you think a 5-pound jacket is not too heavy. Consider you carry many more things. Little by little, that weight becomes a real torture to carry around. It's vital: keep all your gear including backpack as light as possible!
Pockets for Storage
When a jacket has at least four pockets, it's a good sign. You get to have the things you use the most at the reach of your hand. It's even better, if the pockets are located strategically. Well- sized hand warming pockets and chest pockets come in handy when you're hiking. The ultimate thing to look for in external pockets is waterproof zippers.
Vents
Yes, even when it's freezing ventilation is necessary. Think about it this way: physical activity produces heat. While breathability focuses more on sweat, vents give you more of an instant relief regulating body heat. Some jackets have vents under the armpit. Vents are not present in all models. You won't say no to a jacket because it has no vents but it's a bigger yes to the ones that do.
Hood
There are two major things concerning hoods that are important. The importance of these two things is a matter of personal taste. If a hood is helmet compatible, the hood is big enough for your head and a helmet. Some people find it absurd to have a helmet compatible hooded jacket. And they're right. When you buy a coat just to go hiking, you don't need a big hood meant for climbers.
The other important thing for some people is for the hood to be detachable. This is desirable for some and irrelevant for others. Again, a matter of personal taste.
Price
We have to be honest here: a high quality winter jacket will never be cheap. Winter jackets with prime materials used in their construction never go anywhere below $200. Think about this as an investment. A good winter jacket provides protection. All you have to do is enjoy your trip.
Packability
The winter jackets provide good insulation, have a good warmth-to-weight ratio AND  need to have good compressibility. The more you can compress a jacket, the easier it will be to transport it. After all, you always need space for other gear in your hiking backpack.
A Final Word On Buying The Winter Jacket
First, we explained the elements to consider in these jackets. We learned that materials used for construction in a coat give it basic standards of fabrication. Manufacturers keep in mind these elements when designing and putting a jacket in the market.
Performance and Insulation
You'll find it's all mostly about performance and insulation, but also, about wind proofing, breath-ability, hood, pockets, pack-ability, and why not? Also about looks and price. You're certainly not going to buy a jacket you don't like, are you?
Know your requirement
It's really important that you take the time to figure out what your needs are. Then, do some research. What are the jackets that cater for your taste and needs? Compare your pics for the jackets that offer you what you want at the best possible price. Also, remember to take good care of your investment. Check the care and washing instructions tag in your jacket.
Comfy and enough warmth
Another clarification is needed here: remember being warm and comfortable during your trip is one of the most important variables that will make or break your trip. You'll find no high quality winter jacket is cheap. It's an investment you are making. What you're paying for is the peace of mind that you'll have once you're protected and carefree during your trip.
FAQs:
Let us see some FAQs related to hiking jackets:
What is the best winter jackets for extreme cold?
Quick view list for winter jackets for extreme cold weather:
1. Mountain Hardwear Men's Absolute Zero Parka (Premium Pick)
2. The North Face Men's Gotham Jacket III (Top Choice)
3.  Arc'teryx Alpha SV Jacket (Best Value)
4. Arc'teryx Atom LT Hoody - Men's
5. Outdoor Research Men's Floodlight Down Jacket
6. Mammut Men's Hooded Jacket
7. Rab Neutrino Endurance Jacket - Men's
8. Triple F.A.T. Goose Men's Goose Down Jacket 
9. Rab Microlight Jacket - Men's
10. Marmot Men's Minimalist Jacket 
At what temperature do you need a jacket?
The general thumb rule is to always have your coat on whenever you start feeling the chill. This may be unique to every individual depending on the prevailing weather or health conditions. Nevertheless, consider putting on your jacket at temperatures below 50  degree Fahrenheit.
Is fleece warmer than wool?
Both fabrics boast of great insulation properties. The game-changer lays in the water-resistance capabilities of each fabric. While wool can repels water for long, fleece tends to soak up quickly. This has a great impact on warmth or insulation. So as you can guess, wool is warmer.
Is Linen good for cold weather?
Linen may not be a great option for cold weather. The fabric's weave and fibres are quite open making it more breathable. Its inability to trap air makes it a poor insulator. It is better for the summer.
What to wear for hiking in cold weather?
Thinking about heading out for a hike with your friends or family in frigid temperatures? Here are a few suggestions for apparel and gear that will help you keep warm and cozy, and perhaps catch a glimpse of the sun or moon. Extra layers of socks, extra layers of wool, insulated hiking boots, cold weather hiking jackets, large outerwear such as parkas, cold weather hiking pants etc. are suitable for cold weather protection.
A little bit of extra insulation can make the difference between the beginning of spring when your toes start to tingle and the end of winter when your legs hurt. Consider toggling on to long johns when the mercury starts to go below freezing, and adding a pair of under layers when you're shivering and ready for a warm oasis. Read more here.