The Colorado white water rafting industry is a $188 million business annually in that one state alone. Elsewhere in the United States, it is just as lucrative, with popular white rafting destinations also in Maine, California, and Oregon. As such, it is a popular industry that is also well regulated and standardized. If you are looking to take a white water rafting vacation this year, follow these 10 tips to help you look for the white water rafting companies that you are researching.
Things To Know Before Booking A White Water Rafting Company
The weather is getting hot in your area and you plan to cool off in the river with friends. At the same time, you saw a rafting trip ad somewhere and thought to book it. But before starting the adventure trip, few things you should ask the rafting company to ensure you're getting a quality ride.
Let's check out the 10 things to look for while booking a white water rafting.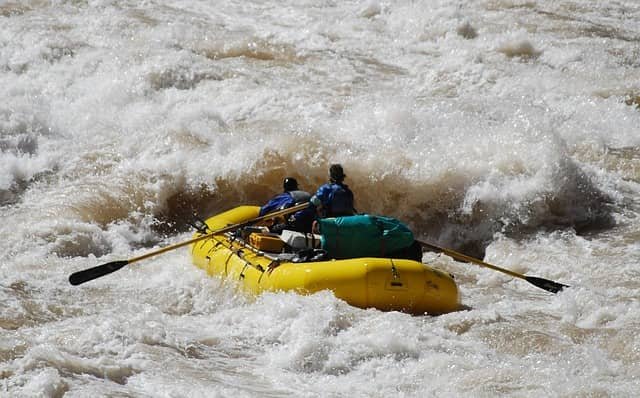 Image Source: pixabay.com
1. Check Out Their Equipment
Even if you are only able to check them out online, investigate their equipment and its condition or wear and tear. As these will be public facilities, you should expect to see some wear on paddles and rafts. You may want to review the social media pages of the companies you are investigating to see if you can find the most recent pictures of white water rafting adventures.
Look for serious signs of distress or wear and tear on life vests as well. You want to see vests in good condition that aren't frayed or have tears or rips. A company that cares about their equipment cares about you.
2. A Good Safety Review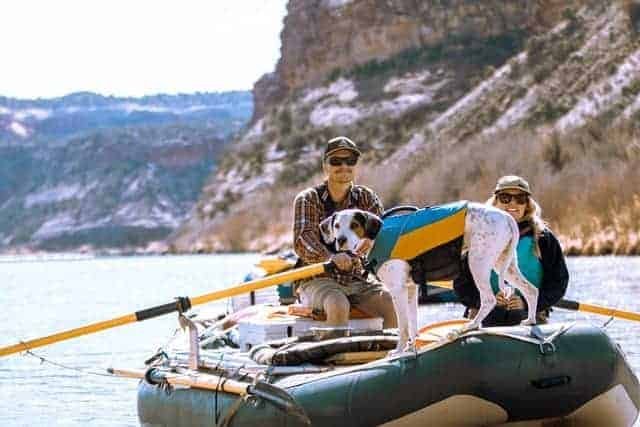 Image Source: pixabay.com
No company is going to be posting injuries or fatalities online or on their business web pages. It's rare they would make it into the news reports. Even so, check the News tab on Google to see if you find any recent problems with a company and their safety concerns.
Remember it's not like traveling to beaches where you can just relax and enjoy the view. Injuries are expected in white water rafting, with shoulders and backs being most at risk of paddle injury. The most common injuries occur on the face and the legs.
If you are still feeling at risk, send questions to the companies that you are looking at. Get them to put an answer in writing on the subject and see what they can do to help you feel better about their safety guidelines. When you feel good about it, make the booking.
3. Number Of Rookies For The Season
Another important query you can't miss about how many first-year guides the company has and what are the chances you'll get one of them. In the rafting industry, it is known as the raft guide lottery. As it's a risky trip, you surely don't want to be a guinea pig for a new guide learning to run rapids. Therefore, ask the company or check their social media pages to know about others' experiences with the guides.
4. Guide to Customer Ratio
1An industry standard for guides to customer ratio for a raft 14 feet raft is 1 guide for every 6 participants. It is known that any raft could flip at any time. A good company isn't going to try and overcome that regulation and will try to keep the rafts as evenly spaced as possible. You want to know that in the event a raft flips, there are enough professionals there to help out.
5. Ask About Average Mile
Generally, an average commercial rafting trip is between 8 to 15 miles, especially if it's a day trip. The fact is the toughest the river, the shorter the trip. Although outfitters are supposed to run on all kinds of rivers, some offer extra miles to increase their chances of getting booked.
However, don't forget white water rafting is a physical task like running in a marathon. Riding more miles sounds fun, but it's not a bus tour or long drive journey. So, it's advisable to focus on the river trip rather than counting the miles.
6. Ask About Average Hours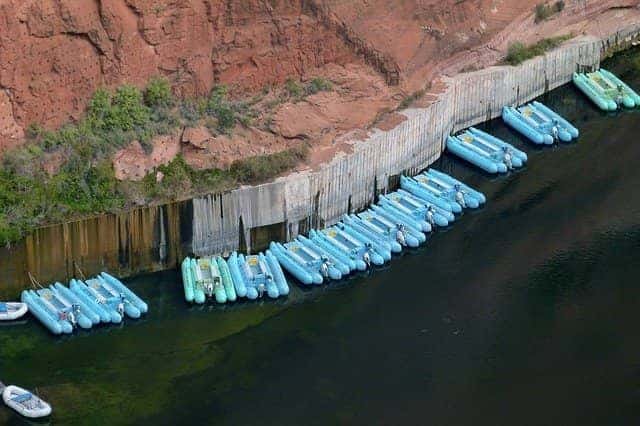 Image Source: pixabay.com
Next, another important thing to look for is the average hour you'll going to stay on the river. For example, an 8 miles class III trip where the rapids are irregular takes 1.5 hours to 4 hours. Similarly, for a class IV and class V river trip, which are intense and powerful, a couple of miles take all day to reach down the river.
In short, how much time you'll spend on the river depends on how much paddling you'll do. That's why it's important to understand which river to choose so that you can know the average hours. As shorter rafting trips sometimes like more work than fun.
7. Are There Any Inclusions?
Water rafting is fun, but how's about you get some excitement? Some inclusions during the trip, such as hiking on creeks, can be a surprising addition to the adventure. Furthermore, the camping and quality of meals also need to be checked before booking the desired rafting company.
So, ask if they can provide a meal containing your diet food or what kind of bedding they're offering during camping. Some companies offer wilderness, whereas some offer glamping tours. A rafting company offering other fun, optional diet food and comfort can also provide a more enjoyable experience.
8. If Swimming or Surfing On River Is possible
Many rafting companies allow surfing and playing on the river. They also provide guidelines for the purpose. On the other hand, some strictly prohibit any extra sports rather than rafting on the river.
But there is so much fun you can have on a white river. Especially if you're a swimmer, what can be more exciting than swimming during a raft trip? Hence, ask the company if they've such facilities and can allow you for surfing or swimming.
9. Number Of People On The Boat
This is another important thing to look for while booking a rafting company. Though there are no industry standards, six people plus a guide on a boat is ideal for all types of rapids. More people can be added for a big water river ride to add extra weight, whereas small rivers are best for a maximum of 6 or less for a safe trip.
However, some outfitters tend to put more people on a boat in order to save money. Like, class III river rafting with 12 people in a 14-inch raft can be riskier. So, don't go for cheap until or unless they're preparing the trip on small tide rivers.
10. Repeat Customers
Take some time to go through the testimonials and reviews on the company. Do they have customers that come back, or say that they will be coming back? Facebook and Yelp can offer actual ratings that can give you an idea of how good the business is.
You should see some people talking highly about the business. If you don't see any reviews at all, that's something to consider. A company that doesn't look like they have repeat business may be one to reconsider.
Book Your White Water Rafting Today
Whether you are looking for Colorado white water rafting or rafting elsewhere in the country, use your best judgment. Use these tips as guidelines during your research when you are booking white water rafting and feel confident about who you are rafting with.