To every female backpacker out there, this is definitely a must-read! This article is the perfect guide for female hygiene while backpacking. Backpacking will basically involve doing things on a budget. However, when it comes to female hygiene, you will have to be mindful of the saying 'cheap is expensive'. Even as you do everything at a low cost, do not take your cleanliness for granted. Therefore, investing a little bit more in your personal hygiene will do you no harm. With all that well said, it is now time to get down to the real business.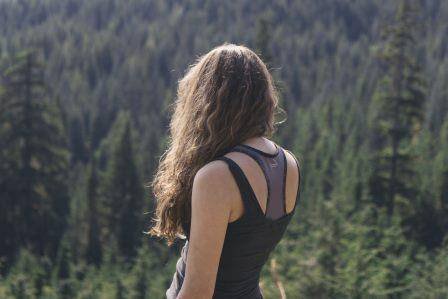 Crucial Tips For Female Hygiene While Hiking
1. Carry your hand sanitizer
2. Stay fresh-faced
3. Keep a menstrual cup
4. Carry a ziplock waste bag
5. Peeing during a Hike
6. Pooping during a Hike
7. How To Clean Yourself While Hiking
8. How To Pack Toiletries For Backpacking
1. Carry Your Hand Sanitizer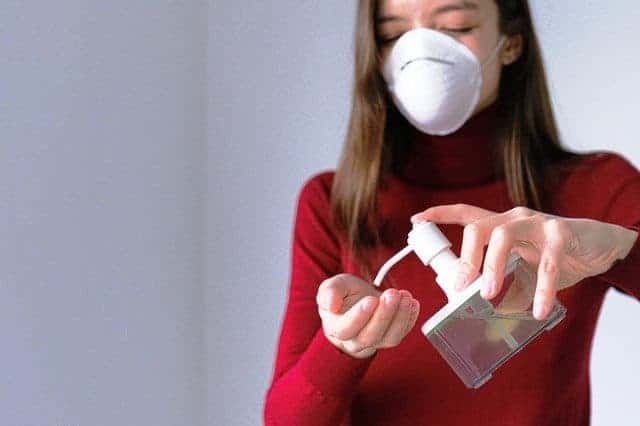 Clean hands are without a doubt the baseline of hygiene. This is to say that hygiene should always kick off with clean hands. A hand sanitizer will come in handy when you want your hands clean after visiting the washrooms, before a meal or anytime your hands get dirty. So, before you set out for that backpacking trip, be sure to check that your hand sanitizer is in your hiking backpack.
2. Stay Fresh-faced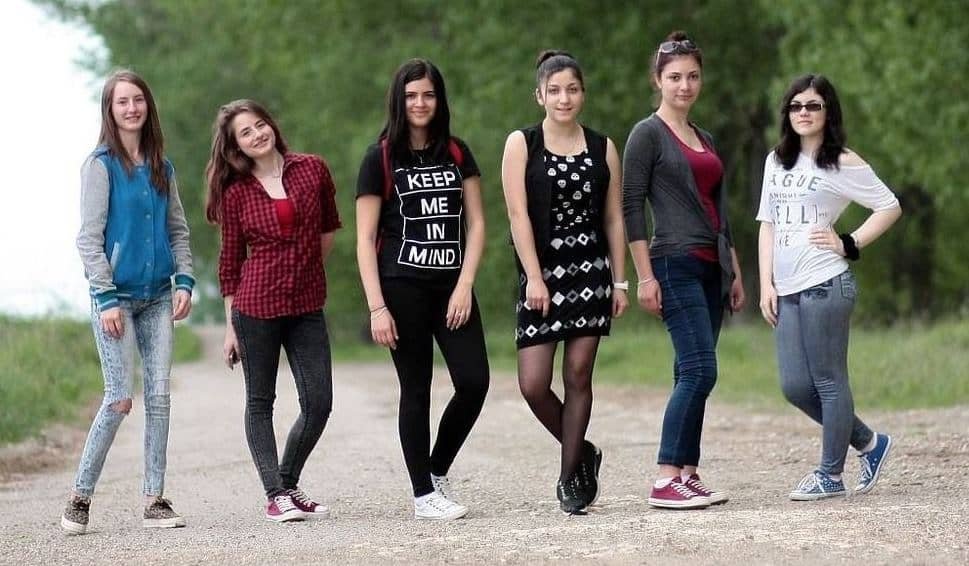 All ladies will agree that a fresh feeling on the face is everything! This is why your dry towel and water should be kept close. Avoid using soap as it can be hazardous to the environment. Moreover, you may want to use just water on your face since using soap will eliminate all-natural oil from your skin and cause dryness.
3. Keep a menstrual cup
Menstruation should not hold you back from going backpacking. In case the set date for your backpacking trip clashes with that of your monthly period, you can always use a menstrual cup. This is such a lifesaver, bearing in mind the fact that it is cost-effective and easy to use.
Always, rinse the cup with some water every single day and bring along some gentle, biodegradable backpacking soap to wash it out in case the trip will take several days. Remember to bury the content in the cup in a cat hole. The thought of using a menstrual cup might be very scary if you have never tried it before.
4. Carry a ziplock waste bag
It is okay to use the normal tampons and sanitary towels, only that you should never bury them. This is especially because animals may dig it out. So to avoid this, carry a ziplock waste bag to put the used tampons or sanitary towels, and dispose of them when you get home. You can have some baking soda in the bag to help eliminate the smell. This is why a menstrual cup is just the better option as you won't have to carry along some waste.
5. Peeing during a Hike
The best way of peeing while hiking is by far the use of pee funnels. Squatting can be quite terrifying especially if you went for the hike along with some friends (because you expose your backside). In addition to that, it is not very healthy since the pee and other harmful substances splash on you during the process. This may cause the risk of getting infections such as Candidiasis.
However, using the pee funnel is not entirely a walk in the park, it takes a lot of practice to get used to it. Also, consider carrying a pee rag and save the backpacking toilet paper for number 2. After wiping yourself with the rag, attach it to the bag and allow it to dry in the sun. The anti-microbial fabric plus the sun work together to keep the rag clean. If your backpacking will take a number of days, remember to carry biodegradable soap to wash it.
GoGirl Combo Pack Female Urination Device
"Best Suitable For Those Hiking, Camping, and Outdoor Activities!"
Reliable Pick
Main Features
Easily portable
Reusable
Easy to use
Eliminate spilling
6. Pooping during a Hike
Here, whether you like it or not, you will have to squat. Keep in mind that the hole has to be dug six to eight inches deep and two hundred feet away from water, trails, and your camping tent. After doing your thing, be sure to cover everything into the hole.
7. How To Clean Yourself While Hiking
Wondering whether it is right to jump into a water source for that refreshing bath? Well, the answer is a big NO. This is because these water bodies found in the wilderness are home to numerous water creatures. When you get yourself into the water, you expose it to harmful chemicals from your body lotion and other beauty products, making the habitat unbearable for the water creatures.
It is completely logical that after a long day of hiking you would want to feel refreshed and relaxed. In that case, you will need some water, soap, a sponge, and a dry towel to have a quick sponge bath. So, when you come across any water body, just enjoy the view. Don't interfere with it.
8. How To Pack Toiletries For Backpacking
Since this article is all about female hygiene during backpacking, it is important to know what toiletries to bring along. The basic items to carry include toothbrushes, toothpaste, soap, toilet paper, deodorant, shampoo, comb, bug spray, hand sanitizer, and body lotion just to name a few. These are just the basics, so feel free to carry along with other items such as a pee funnel and a pee rag.
Your toiletries packing list will all depend on your personal needs. However, be careful not to carry more than necessary. The hiking backpack should weigh twenty to thirty percent of your total body weight. Therefore, make sure you don't exceed the limit as this could cause your back strain. Finally, the toiletries should definitely be packed in a separate packing cube.
Always, LEAVE NO TRACE IN THE WILDERNESS.
Check out our women-specific guides below:
Before going for your next trail,  Choosing the best women-specific gear can be a grueling task. It demands quality time and attention.
Conclusion
During your backpacking experience, remember not to leave any negative impact on the environment. If the trip is set to last quite some time, it is essential to carry biodegradable soap as this will be used to wash some items.
Finally, sharing is caring, so feel free to spread the word to one or two other backpacking enthusiasts that you know. The gentlemen are not an exception. As much as this article is about female hygiene, the gentlemen should be sure to pick a few general tips about hygiene.