With overseas travel still restricted for many of us, more and more people are considering a caravan vacation this summer. It's easy to see why these are becoming popular, too. They offer a fantastic chance to get out and about in nature without spending too much money and allow you to enjoy a more laidback pace of life for a few days. If you've never been on a caravan holiday before, the idea might seem a little bit intimidating, though. Never fear – our top tips will help ensure you and your family have a safe and enjoyable vacation wherever you're headed to.
Choose touring or static 
There are two main types of caravanning vacations: touring and static. A touring caravan can be attached to your car and then driven to wherever you want to stay. These are great if you want the flexibility to visit multiple places in one trip. On the other hand, Static caravans are located in holiday parks, with lots of accompanying facilities and communal areas. These are often more spacious, and you don't have to worry about finding somewhere to keep them in between your trips. There's no objectively right or wrong choice when it comes to picking between touring, and static caravans – the best option for you will depend on your personal preferences.
Pack sensibly
Staying in a caravan is different from staying in a hotel, so make sure you pack accordingly. This includes taking items such as caravan gas for heating and cooking, safety necessities such as a fire blanket, and vehicle maintenance items such as a battery and spare tire. You'll also need everyday essentials such as food, drink, towels, toilet roll, and bedding – if you're staying at a holiday park, check the website in advance to see what's provided for you and what you need to bring yourself. Games and other activities are always a good idea, especially if the weather is unreliable. It can also be nice to bring some BBQ equipment and garden furniture so that you can sit outside and enjoy the (hopefully!) nice weather. If you're driving with a touring caravan, ensure that everything is stowed securely before you set off.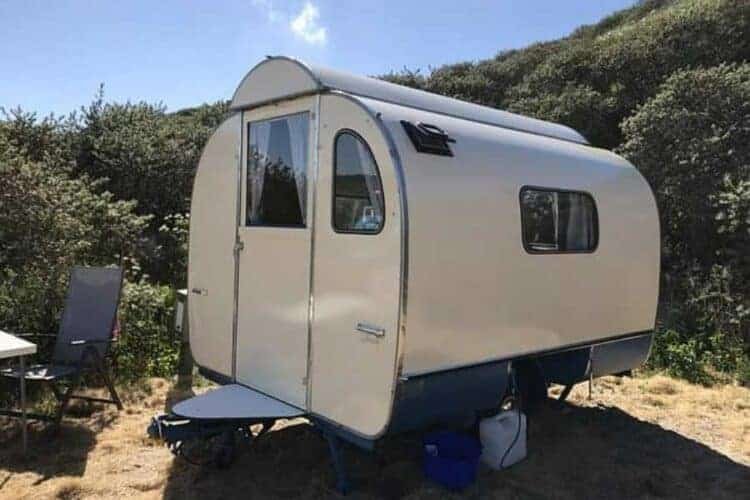 Choose your destinations wisely
Part of the fun of caravanning is the number of remote destinations it opens up for you to visit. The downside of going somewhere that's too out of the way is that you won't have access to any communal facilities such as those you get in a holiday park. So, before you choose where you want to go, have a think about exactly what kind of experience you want. These days you have a wide range of choices available to you, from cheap and cheerful locations with minimal facilities to more luxurious 'glamping' options. Don't forget to consider the sort of activities you want to do during the day, too. Are you hoping to hit the beach? Head up into the mountains? Stroll into a local town? Whatever your ideal itinerary is, there will be a destination to match!