If you've been thinking about taking an active vacation this summer, going hiking might be the perfect choice for you. And you don't even have to leave the country to have a once-in-a-lifetime adventure.
The US offers a multitude of stunning hiking destinations for all skill levels. Best of all, it's relatively easy to pick a nearby spot you can get to without too much hassle (or spending a fortune on plane tickets and accommodation).
So, if you're willing to consider vacationing in the US, these are the most stunning hiking destinations you can trek this summer.
1. Olympic National Park
Image Source: unsplash.com
Located in the state of Washington on the Olympic Peninsula, this park encompasses an area of 922,650 acres and three distinct ecosystems, including glacier-capped mountains, rainforests, and the rugged Pacific coast.
Thanks to its vast diversity, it's an excellent choice for almost all hiking enthusiasts, regardless of the amount of time they have on hand.
If you can only allow yourself a few hours to spend at Olympic National Park, you could plan your time around a visit to Sol Duc Hot Springs Resort. From there, make sure you do the 2.1-mile on the Sol Duc Nature Trail, which is perfect for all skill levels.
However, if you've got more than a few days on your hands, you should definitely consider trekking the Hoh River Trail. It's rated hard, so expect it to take 2-3 days. But, if you make an effort, you're sure to have a great experience. Plus, you're guaranteed to see some exciting wildlife, so expect to come home with a few stories and amazing photos.
2. Yosemite National Park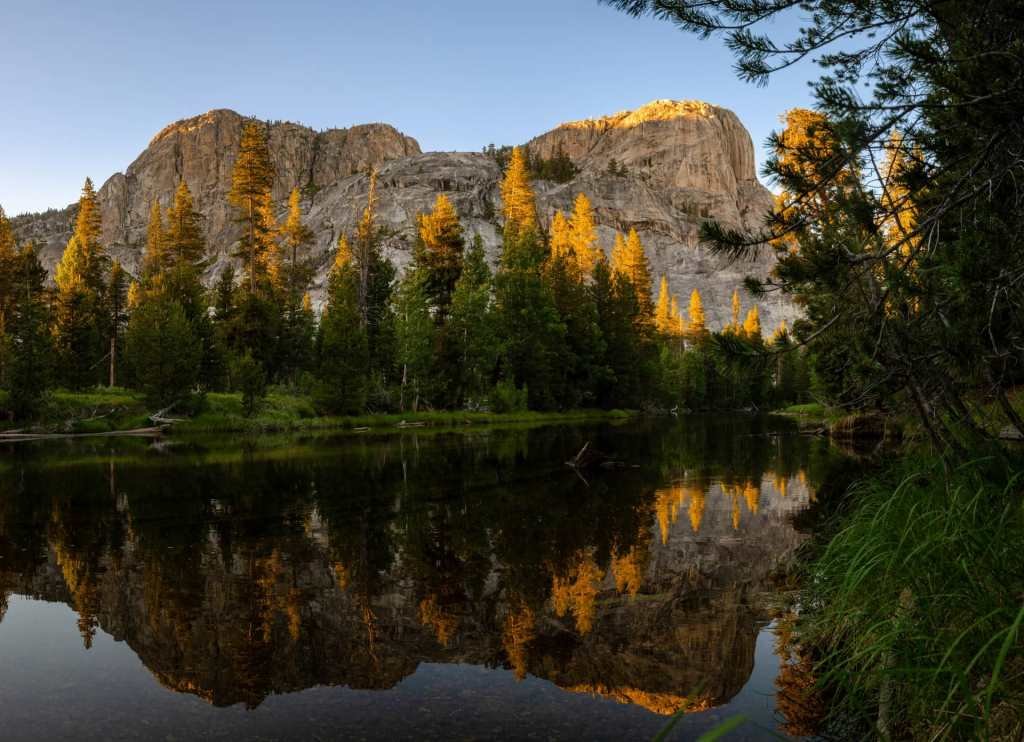 Image Source: unsplash.com
Do you plan on spending 4 to 7 days in nature this summer? If so, you should definitely consider Yosemite National Park for your next hiking destination.
Encompassing an area of just above 748 thousand square acres, this site offers over 200 trails. Depending on your physical fitness levels and hiking experience, you can easily choose the best trails for you to visit while at Yosemite National Park.
If, however, you're itching for an adventure, consider trekking the stunning Chilnualna Falls/Buena Vista Lake loop. This route offers some of the most beautiful scenery at Yosemite. Go in the summer, and you'll also get to enjoy some lakeside relaxation time.
One important thing to keep in mind when planning a visit to Yosemite National park is that it's a rather popular destination. Additionally, due to COVID-19 restrictions, you will need to have a reservation to drive into the park. It will be valid for only three days, so make sure to take that into account when planning your trip.
3. Iao Valley State Park Maui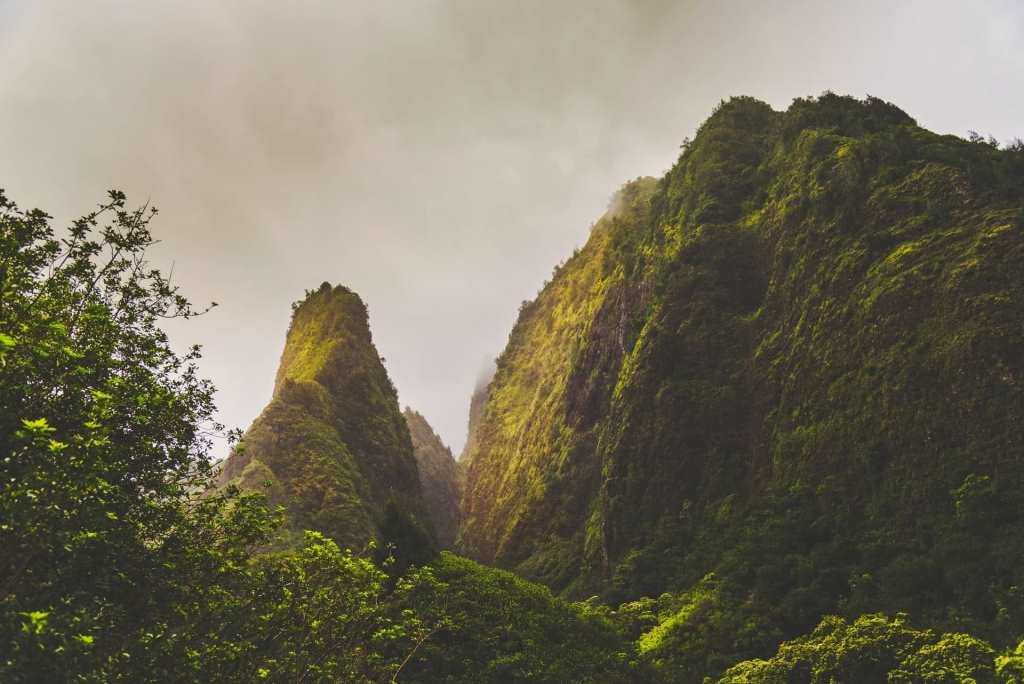 Image Source: unsplash.com
Are you a fan of tropical destinations but still want to get some hiking done this summer? If that's the case, you should definitely consider visiting the Iao Valley State Park in Maui.
One of the easier trails on this list, it's an excellent choice for a day hike. Plus, thanks to being paved, it's suitable for families with kids as well. Offering encounters with some beautiful flora and fauna (and waterfalls), this hiking destination also includes a particularly stunning view from the Iao Needle lookout point.
4. John Muir Trail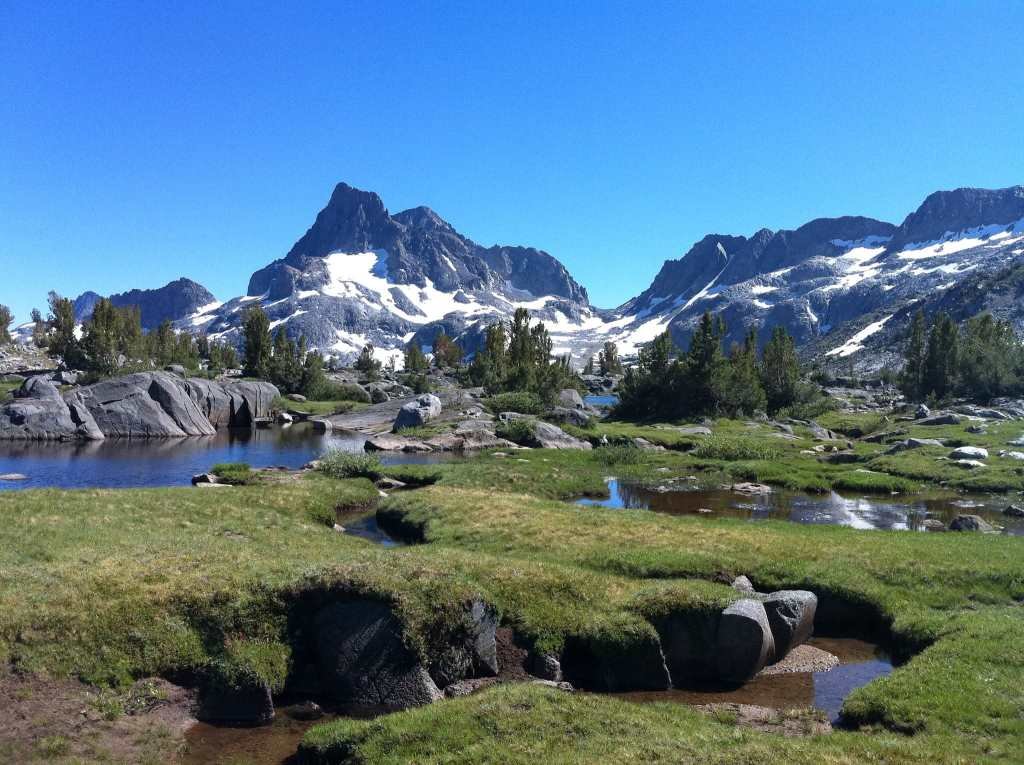 Image Source: flickr.com
Looking for a real adventure? Well, what could be more real than a 211-mile trail that'll lead you through some of the most beautiful parts of the USA? You'll see peaks, canyons, and granite cliffs and will experience some of the most beautiful parts of the country.
The great part about trekking the John Muir Trail from July to September is that it will allow you to spend as little time as possible on snow. And, most resupply stations will be open, so you won't have to worry about provisions. Additionally, by going in the summer, you won't risk experiencing heavy snowfall that starts somewhere around October.
To hike this trail, you'll need to be physically prepared and carry a good deal of gear. Furthermore, remember that the John Muir Trail goes through several protected areas, where you'll have to ensure you leave nothing behind. You might also have to refrain from lighting campfires at high altitudes.
Lastly, be prepared for the fact that you could come across a bear or two, as well as a lot of (common but just as voracious) mosquitos.
5. Appalachian Trail
Image Source: unsplash.com
If 200 miles through mountains and valleys sounds a bit too vanilla to you, then you should definitely consider making the Appalachian Trail your destination this summer. If you're a hardcore hiking enthusiast, you might even want to do the whole 2,200 miles, but you can also choose to hike just a portion of it.
Have you got about a week but aren't in top physical condition? If that's so, your best bet would be to hike the portion of the Appalachian Trail that goes through the area of the Shenandoah National Park.
But if you're really short on time, then it's safe to say that the Mau-Har Loop in Virginia could be the perfect summer destination. It offers not only a challenging trek for experienced hikers but also stunning views, like Hanging Rock. There are even lots of waterfalls and swimming holes you're sure to enjoy.
6. Kenai Fjords National Park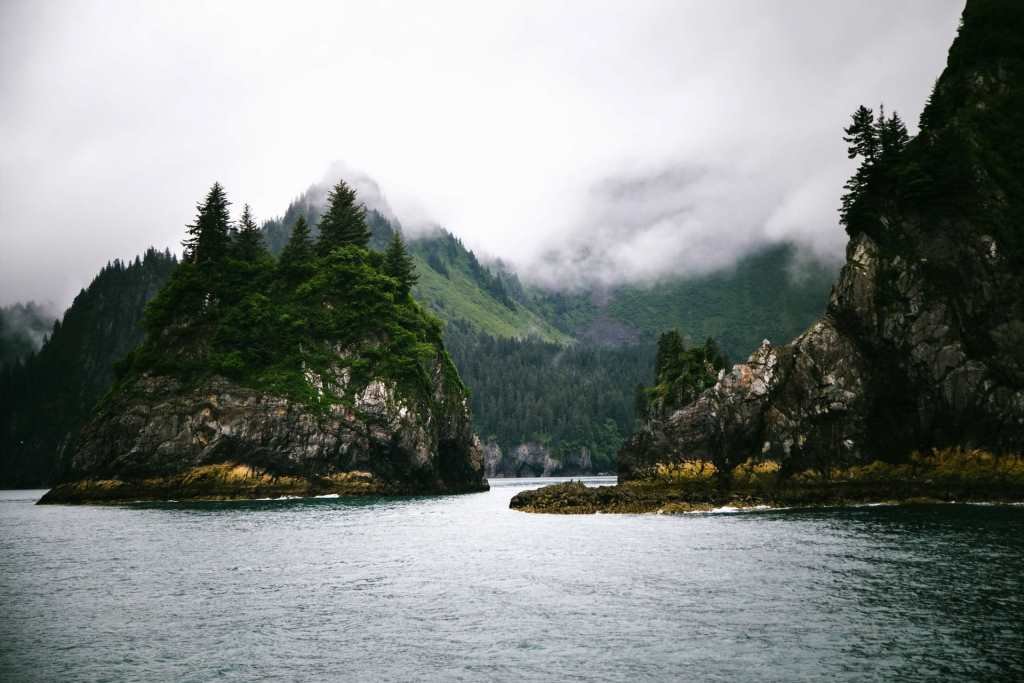 Image Source: unsplash.com
You've been to the East, you've been to the West. So how can you give yourself an experience you're sure to remember for the rest of your life? Well, why not consider going north?
By visiting Alaska this summer, you won't just escape the heat. You'll also get the unique chance to see a part of the US you might not have experienced so far.
For a not-too-long hike, check out the Harding Icefield Trail that'll lead you to Marmot Meadows (an overlook of the Exit Glacier) and Top of The Cliff for some beautiful views.
7. Ice Age National Scenic Trail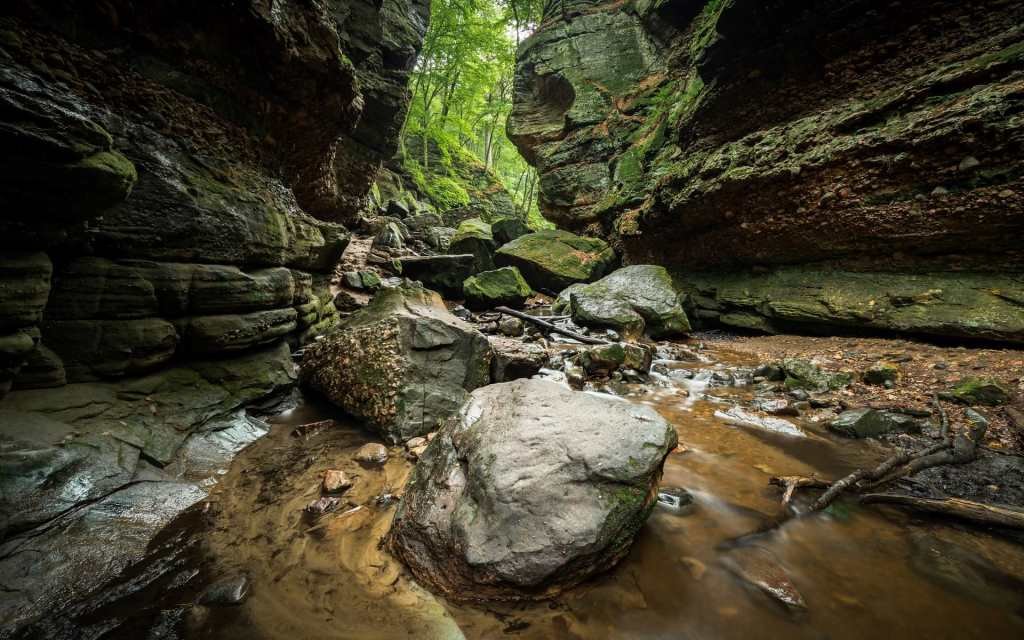 Image Source: unsplash.com
Last but not least, if you're looking for a nature trip that will take you back (way back) in time, you'll definitely want to check out parts of the Ice Age National Scenic Trail.
Stretching for 1,200 miles in Wisconsin, it offers a fascinating mixture of open prairies and calm forests. And, the best part about it is that a lot of parts are family and dog-friendly. So, regardless of whether you only have a few hours or a whole week, you're sure to find a suitable itinerary for your preferences.
Preparing for Your Summer Hiking Adventure
Whichever of these USA hiking destinations you choose this summer, it's important that you're well-prepared. That's especially if you're doing anything longer than a couple of hours of hiking.
In addition to comfortable and protective footwear, the right clothes for hot weather, and plenty of water to stay hydrated, you'll also need to consider provisions and protective gear (like bear spray).
It's also crucial that you have a good idea of your physical preparedness. Some of the longer trails on this list require a high fitness level and previous trekking experience.
So, before you head out, make sure to do your research and get to know your destination. Check up on current restrictions and warnings, and plan a trip that's in line with your experience level. In the end, a summer adventure can be the best way to spend your holiday, but the key to having a good time is returning home safe and sound.
Author Bio: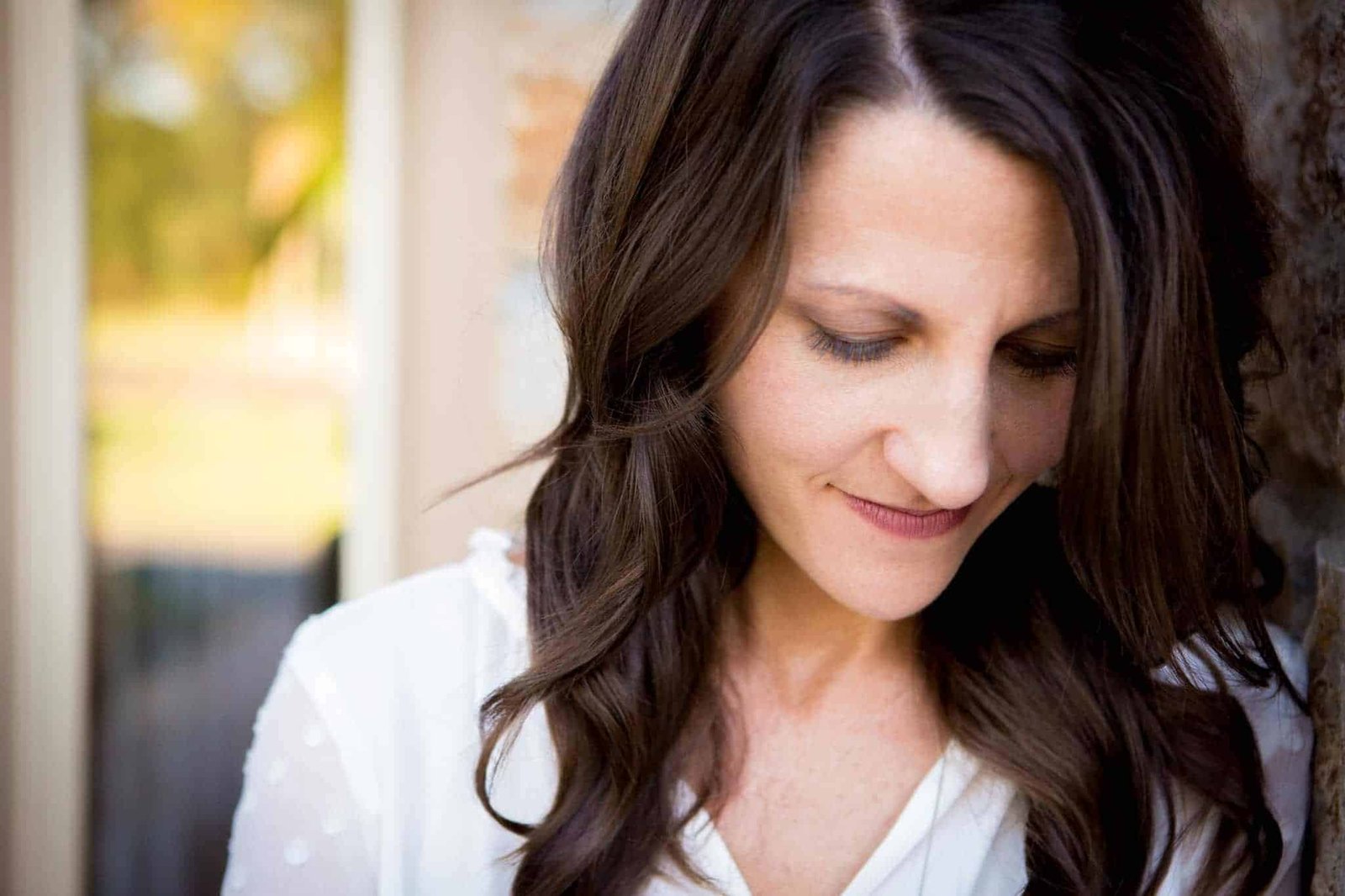 Contributor: Sarah Kaminski
Sarah is a life enjoyer, positivity seeker, and curiosity enthusiast. She is passionate about an eco-friendly lifestyle and adores her cats. She is an avid reader who loves to travel when time allows.