Do you know you can go on a hike and still be cute, classy and stylish? Of course, there are some easy ways to remain stylish while hiking. Do you find it difficult to select what to wear on a hike and still look cute or what to wear on a hiking date?
Worry no more! This article provides you with intriguing ideas on what to wear on a hike to look adorable.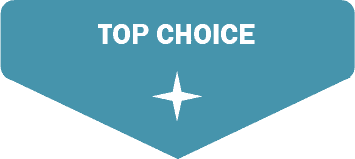 Longwu
Casual Short Sleeve
Haola
Women's Jeans Shorts
Columbia
Waterproof Breathable Jacket
Longwu
Casual Short Sleeve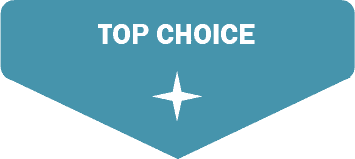 Haola
Women's Jeans Shorts
Columbia
Waterproof Breathable Jacket
Hiking goes beyond jungle walking; it is beneficial in many ways. A lot of people hike for the many health benefits that they can derive from it. However, it is vital to know other importance of hiking that surpasses the health benefits. Spending time doing an outdoor exercise such as hiking leaves you relieved and refreshed.
Fashionable Hiking Outfit:
Unlike how most hikers have been led to believe, backcountry outfits do not have to be plain and boring. With a mindful balance between style and functionality, you can still bring a little pomp and color to the trail. However, this is something that a lot of adventurers struggle with.
No doubt, this list of outfits will help you to navigate your way for selection of  branded and cute dress for your next outdoor excursion. Check out the list of  Cute Hiking Outfits for considering for your next hike from top brands:
1. Hiking Pants
2. Hiking Leggings
3. Hiking Skirts
4. Hiking Shirts
5. Stylish Hiking Boots
6. Hiking Jacket
7. Cute Socks and Gloves
8. Best Sunglasses
9. Cute Hiking Backpack
1. What Pants To Wear Hiking
A stylish pant with a lovely color is what you can wear on a hike and look gorgeous. You do not have to go for all dark outfits, dress fashionably.
However, in as much as you want to be fashionable, staying comfortable is also necessary. Wear pants that will not make you uneasy. There are a lot of factors that come to play in selecting a stylish pant for hiking.
Select pants that will not easily tear as you hike through the wilderness. You should also pick the appropriate pants for the climate condition, for instance, you need thick pants to hike in the winter. Also, you need to select a pant with proper insulation. Pants made with nylon, polyester and elastane are suitable.
You can get varieties of stylish pants for both men and women. They include; pants cargo, convertible pants, Brion pants, Halle pants, and many others.
---
2. Hiking Leggings
Shorts or leggings is another cute outfit you can wear for a hike. While some people have a preference for hiking pants, some opt for shorts or leggings. Whichever one you choose to wear, look adorable and classy wearing it.
Select shorts or leggings with quality material and with top-notch design. Also, wearing shorts might not be appropriate if you are going on a hike during winter.  Opt for pants or leggings instead. Water shorts, cargo shorts, Dolphin shorts, and many varieties of leggings are what you can wear on a trail.
---
3. Hiking Skirts
A hiking skirt is one of the outfits to wear on a hike. These skirts are a bit different from the usual skirts you wear for sports. It offers you coverage that makes you comfortable. However, if you want a little longer skirt, you can opt for Mountain Hardwear dynama skirt, Ridge skirt or Women's iceguard skirt.
Also, a great selection of cute and classy skirt will make you look great while you are on trail.
---
4. Hiking Shirts
When the thought of wearing an old shirt to hike comes to mind, bury it.  It does not suit you. The journey of looking stylish while hiking does not end when you get cute pants, shorts or leggings. You need a cute shirt to complement your pants or leggings.
Also, you should get a shirt that protects your skin from harsh weather conditions and insect bites. No doubt, you can either do for a short-sleeve or long-sleeve shirt. Como shirt, short-sleeve shirt, sports shirts and many others are shirts you can wear on a hike and still look great.
---
5. Stylish Hiking Boots
Columbia Women's Snow Boots
You need a good pair of boots for successful for your outdoor trips.  However, it is crucial that you wear a pair of boots that you will be comfortable in. Do not wear an oversize boot. Also, ensure that the boots will help you move on the trails comfortably. Timberland, Columbia, and Maddsen are outstanding  brands of boots you can wear and still look classy and comfortable.
---
6. Hiking Jacket
Full Zip Running Track Jacket
You need a jacket if you prefer to hike wearing light clothing. For instance, if you want to hike wearing a sports bra or underwear, you need a jacket. The right choice of the jacket will make you look terrific while hiking. Also, a great selection of jacket that suits the weather condition is essential. A rain jacket or a waterproof jacket will be suitable during winter.
If you have a medium build, you can go for a lightweight jacket. These are also great for races where you need something warm that is breathable, as well as cool in the evening. When choosing a jacket, you can choose from several different types. For your first time, I recommend you invest in a lightweight windbreaker. These can be stylish and are equivalent to a standard coat. For a last minute essential, you can buy a quick-dry jacket or one that breathes. You may opt for a plaid one, which showcases your six pack harmony.
---
7. Cute Socks and Gloves
Trailheads Running Gloves
When shopping for hiking fashion men's or women's, do not forget socks and gloves. Although, many hikers feel wearing socks will not in any way contribute to their cuteness, but have you tried wearing a boot without socks? The feeling is terrible!
Also, wearing socks and gloves while hiking keep you warm. They also add to how comfortable you will be while hiking. Therefore, to look adorable, get a pair of socks and gloves.
Choose a glove that is simple, black, and soft. You can find these items at department stores and buy it on Amazon.com. Like socks, these should be clean, come out of the wash, and have some comfort. 
---
8. Best Sunglasses
Torege Polarized Sports Sunglasses
The path to cuteness is incomplete without sunglasses. Cute sunglasses help you look classy and admirable while hiking. However, sunglasses are only useful when you hike during summer. Also, do not wear too dark sunglasses so that you can have a good sight of beautiful terrains and landscapes.
---
9. Cute Hiking Backpack
You cannot go on an outdoor adventure without your stylish backpack. You need a backpack to keep your snacks, first aid kit, compass, juice or water and other things you need on a hike.
Also, you need a backpack that has a side water bottle pockets that you can keep your bottle. It should also have hip belts pockets. If you are a lover of big and spacious but a lightweight backpack, travel backpack, Osprey Exos 58 backpack and others suitable for you.
Also, if you love your backpack to be compact and lightweight, Outlander Ultra lightweight backpack, Jansport Superbreak backpack, Kanken classic backpack are all great choices. 
---


What to Wear on a Hiking Date
You get to see magnificent landscapes, mountains, impressive sights, terrains, cliffs as you walk through nature. It is also a good way of mental relaxation. A hiking exercise helps you get terrific ideas. It aids a better performance at work as well.
This is because hiking helps calm your nerves, soothe your muscles and relax your body. Nevertheless, to enjoy all the benefits of hiking, it is essential that you retain your adorable self. Staying stylish and cute helps you have a thrilling hike.
Hiking can be stylish
Also, your outlook when you go on a hike is an essential factor that will determine how your hiking experience will be. It is necessary that you look as amazing as you can when going on a hiking date with your loved one. Hiking can be stylish! You can go on a hiking date and still look admirable, but this is achievable when you have the right choice of outfits.
Always, spending time outdoors with your boy friend or girl friend can be more fun if you do not neglect your dressing. So, try to follow some stylish impressive dressing ethics while going on a date. Actually, there lies the importance of knowing what to wear and attractive. 
Fashionable Hiking Clothes
Looking stylish and fashionable when you go on a hike helps you to concentrate on the hiking adventure, it keeps you focused.
To have an interesting and memorable hiking experience, you need to invest many thoughts on your hiking outfits to look attractive.
What to wear hiking
Furthermore, while hiking, you get to meet new friends, do not allow your dressing impair how people perceive you. Whether you are a man or a woman, what to wear hiking for looking cute should be paramount to you.
However, these tips will help you navigate your way through a classy and cute selection of wears for hiking.
You do not have to spend a fortune on cute hiking outfits summer. This article will guide you in making the right choice wears that are also pocket-friendly. 
Factors:
However, before you purchase hiking fashion womens, you should consider the following factors:
1. Gender
2. Know your Size
3. Weather Condition
4. Quality of Outfit
5. Fashionable Hiking Outfit
1. Gender
Some hiking outfits are in unisex design, and there are some you need to consider your gender before purchase. Do not select the wrong gear in a bid to get fashionable hiking outfit.
2. Know your Size
Size is also an important factor you should consider. You cannot wear an oversize outfit on a hike and still look stylish. Whether you are buying clothes or footwear, it is essential that you purchase the accurate size.
3. Weather Condition
You cannot buy a summer outfit when you want to hike in winter. No doubt, the outfits summer you purchase won't be suitable for cold weather hiking. Learn here more about cold weather hiking outfits.
No doubt, the type of clothes you select must complement the present climate condition. Therefore, before you purchase your outfits, answer the following questions:
Do these outfits suit this weather condition? Will the outfits protect me from the extremity of the weather? Hence, despite that you need what to wear hiking date and still look cute, the weather condition plays an important role.
4. Quality of the outfit
This is also an important factor you should look out for when buying outfits. Do not buy a outfit that will make you too hot or too cold while hiking. However, getting ideas on hiking outfit ladies or gents remains a daunting task for some people.
This article provides you with ideas on how to look your best while hiking. Fantastic! To have great ideas on how to look stylish and cute while hiking, it is vital that you know all the hiking wears you need for the adventure. The hiking wears include, hiking pants or leggings, jacket, skirt, boots, socks, boots, cap, sunglasses, leg protector and your cute backpack.
5. Fashionable Hiking Outfit
Hence, the thoughts of how to look classy wearing these things come to mind. Your classy choice of products also has a role to play in looking stylish while hiking.
Also, your choice of color plays an important role. Do not select all dark colors and you should also not select all bright colors.
A perfect blend of dark and bright colors will help to look awesome while hiking.
Spice up dark outfits with a touch of bright color. You can also carry a cute and colorful backpack when going on a hike.
How do you look cute? : Video
Conclusion:
All these things are what you need to wear to have an amazing moment while hiking. You can evidently look stylish and attractive as you hike. Nonetheless, being comfortable while hiking is as important. Do not sacrifice your comfort for fashion. You can achieve both seamlessly.
Therefore, endeavor to choose your hiking wear carefully as you prepare and plan the next hiking exercise.
We hope that our article will provide the inspiration you need to make an informed decision on that cute hiking outfit you have been longing to wear on your excursion. While styling and combining colors for a chic look, be cautious about the weather. On the same note, consider the difficulty and length of your hike to choose a practical outfit.  Indeed, it is possible to look amazing and hike without a hitch. Have a blast!
FAQs related to Cute Hiking Outfits:
How should I dress for a hike?
When you decide to head out for a hike, opt for clothes that can wick moisture. The best are athletic wear. Also, they are light, not adding unnecessary weight.
How can I look pretty for hiking?
To look pretty while hiking, choose to wear fashionable clothes. Always, work with colors when choosing hiking pants or shorts, and hiking tops or tank tops. Work in bright shoes and socks to complete the look.
Can I wear leggings for hiking?
You can wear leggings for hiking but know they are not the best. Only wear them when you are not a frequent hiker. Otherwise, a good pair of hiking pants will serve you better.
Can you wear jeans for hiking?
You can, but it's not the best idea to hike with jeans on. Hiking requires you to wear comfortable clothes and jeans are not. Make sure you wear only comfortable clothes for a hike.
Are yoga pants good for hiking?
In fact, yoga pant is good for hiking since they are made of spandex. As you extend your legs with each step, the pants feel comfortable. You can wear them if you prefer to hike wearing yoga pants.
What should a girl wear on a hiking date?
Hiking dates are trending right now. A girl needs to wear a stylish but comfortable outfit when hiking. Complete the look with comfortable but cute hiking shoes, not heels.
Should I wear a sports bra to hike?
Wear a sports bra when you set out hiking. You need maximum comfort from start to finish. No one needs soreness after completing the hike.
What kinds of pants are good for hiking?
The best pants for hiking are not only comfortable but quick-drying. You will sweat a lot, and you don't want wet clothes. On top of that, let them have some spandex making them easier to hike in.
Why cotton is bad for hiking?
Cotton is a heavy material that wicks moisture but takes too long to dry. Opt for a light material that absorbs sweat but dries just as fast. This way, you won't lose too much body heat in the process.