Australia has some of the most diverse National Parks in the whole wide world. With all of their amazingly preserved landscapes, it can take you years and years to get to fully explore all of them. It has over 500 National Parks which stretch over 28 million hectares of immaculate land and takes over 4% of the whole country. These Best Australian National Parks are there to protect fragile ecosystems that range from luscious green forests to show-white sand beaches. Even though these parks are super delicate environments, they are easily accessible and a really popular place amongst not only tourists but natives too.
Best Australian National Parks
best australian national parks, Moran Falls
Photo by Lochlainn Riordan on Unsplash
A quick view list of  Best National Parks in Australia:
1. Uluru-Kata Tjuta National Park
2. Grampians National Park
3. Daintree national Park
4. West macDonnell national Park
5. Lamington National Park
1. Experience the Natural Attractions in the Uluru-Kata Tjuta National Park
Uluru Kata Tjuta National Park
Photo by Danny Lau on Unsplash
The Uluru-Kata Tjuta national park is truly the best place in Australia for backpackers. It has one of the most popular attractions in Australia. 'The Rock' is a historic-cultural landmark that is known internationally. Uluru also has the nickname "island mountain" and it is protected by the UNESCO World Heritage Site because it is a sacred mountain of Australia's native Aboriginals who are the reason why it is embellished with magical engravings and countless paintings.
It will take you 3 or more hours just to walk around the base of it. Unfortunately, it has been forbidden to climb 'The Rock' since October 2019. Because Kata Tjuta is so close to Uluru it is a great idea to incorporate the visit on the same day. It is known as the Olgas which has really large cultural and spiritual importance for the native people. The park has some of the most breathtaking landscape scenery.
2. Explore the Hiking Trails in Grampians National Park
Grampians National Park
Photo by Manuel Meurisse on Unsplash
There are not many places that can compare to the Grampians National Park. This magical place is located in Western Victoria. Because it has so many sheer mountain ridges it is an ideal place for people who are interested in rock climbing and hiking.
Actually, before you go exploring the national park you can go visit the Brambuk Aboriginal Cultural Centre where you can learn all about the park and about the native heritage. The most popular sights are the Silverband Falls and the Mackenzie Falls. As with all Australia's national park, this one is filled with breathtaking panoramic sights that will come as a reward at the end of hikes to Boroka Lookout.
3. Enjoy the Tropical Rainforest in Daintree National Park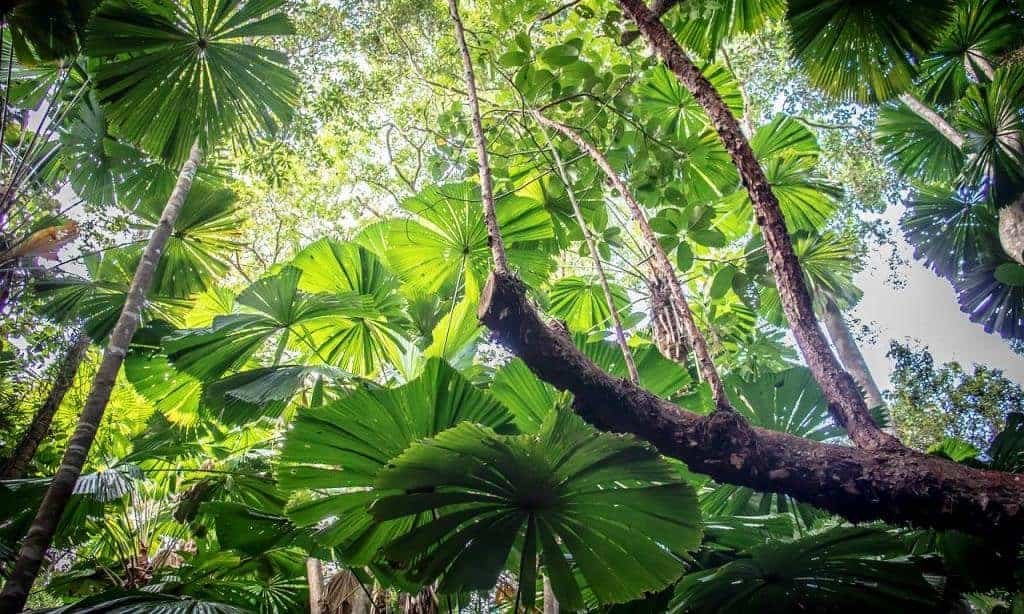 daintree national park
Image by Adri Marie from Pixabay
Daintree National Park is located in the north of Queensland, just about two hours away from Cairns. This tropical rain forest is both larger and the oldest rain forest in the world, it is around 1,200 square kilometers. Because it is so large it splits into two sections the Mossman Gorge which has some of the most magical sparkling Mossman River waters and huge granite boulders and the Cape Tribulation where you can enjoy the Rainforest Mountains and beautiful sandy beaches.
Close to two-thirds of Australian butterfly and bat species, reptile species, and one-third of the frog species call this national park home. There are so many fun things that you can do while there from jungle surfing to bareback riding. A great detour to make it down to the Daintree Village which is located down at the Daintree River bend.
Many people that choose to visit and out of this magical place are ones who chose to volunteer in Australia. So when you are exploring the town's artist studios, looking through the crafts, and enjoying the platters of tropical fruit try to make some friends with volunteers, share your experiences and maybe join the volunteering team yourself.
4. Explore the Larapinta Trail in West MacDonnell National Park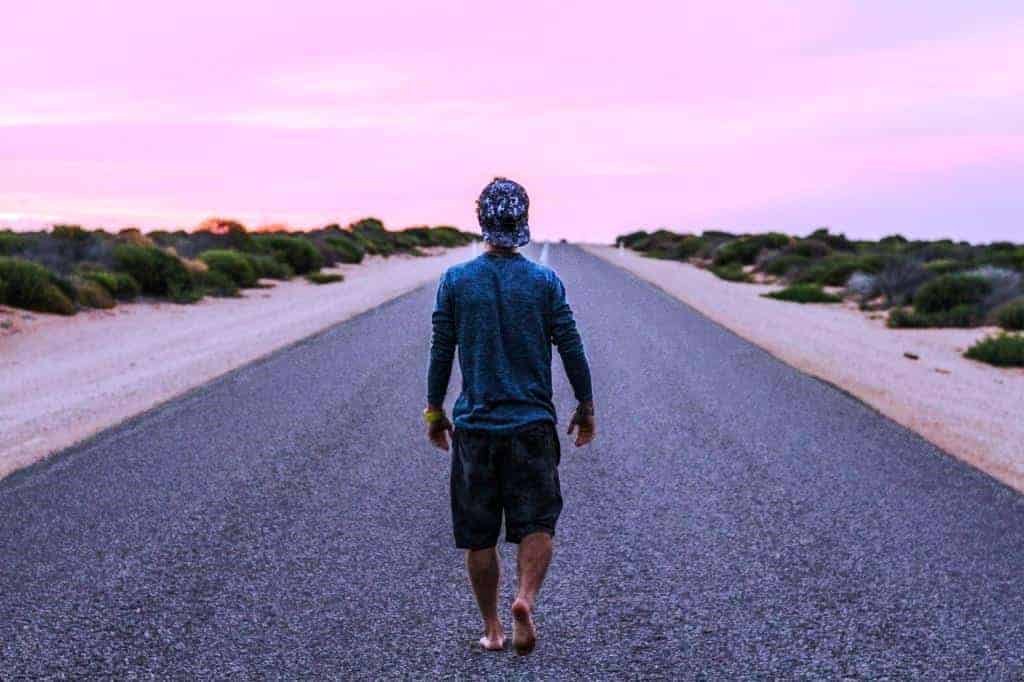 West Macdonnell National Park
Photo by Jeremy Bishop on Unsplash
The Larapinta Trail is located just a bit out of Alice Springs and it stretches over 223 kilometers over the West MacDonnell Ranges, and it is known as Australia's place for the finest walks. Because it is so big it is divided into 12 sections that can take you up to 14 days to conquer, and that is why if you are a beginner you will need to have all the equipment for hiking.
The hike up to Australia's Red Centre is something that you will get to reminisce on forever. You will get to experience amazing landscapes and some of the most wonderful geological formations that Australia has to offer. The West MacDonnell National Park is a place where you will see over 600 species of birds, flora, and native wildlife. This place is filled with picturesque waterfalls and rugged ranges.
5. See the Amazing Waterfalls in Lamington National Park
Lamington National Park
Photo by Chris Fuller on Unsplash
The Lamington National Park is located on the New South Wales–Queensland border. It is full of magical frosted valleys and ranges that are over 1,100 meters tall. If you're a beginner in backpacking and hiking the Lamington National park has the best trails for you. You can choose from over 160 kilometers of tracks all ranging from 1 to 5 depending on how skilled you are.
Some like the Centenary Track are fully paved and take 30 minutes to complete which makes it great for beginners. If you want to enjoy picturesque scenery you can visit O'Reilly's Rainforest Retreat and walk to Morans Falls where you will get to see amazing waterfalls and mountain ranges. The waterfalls, mountain peaks, and cliffs you will get to enjoy are over 300 million years old.
Conclusion
Australia is truly a magical place filled with great National Parks, therefore it will be hard to decide which ones you can visit in one trip. But, no matter which one you pick there is no way that you will be disappointed in your choice.
For updates on Australia's immigration and border arrangements during the COVID-19 (Coronavirus) outbreak. Read here.
Nina Simons
Words about the contributor of this Article: "Nina is a lifestyle blogger, yoga aficionado, and a travel enthusiast with a distinctive taste for home decor. She's passionate about learning new things and sharing meaningful ideas. In her free time, she loves to design clothes and furniture. If you wanna see what she's up to you can find her on https://twitter.com/NinArtSimons"