What should one look for in a sleeping pad? Weighing the pros and cons of each feature versus the cost and intended purpose of the pad can be very time-consuming. Let us learn, how to choose a sleeping pad and what makes Outdoorsman Lab Sleeping Pad outstanding.
Air pads for camping, hiking, and backpacking are a popular choice because they are lighter and pack down to a smaller size. Unfortunately, many companies expect you to pay a higher price for convenience.
The Outdoorsman Lab Ultralight sleeping pad is a great value. While affordable, it bears all of the features that attract campers and hikers to inflatable sleeping pads in the first place.
Outdoorsman Lab Sleeping Pad
"Best Suitable For Those Need Extreme Comfort!"
Reliable Pick
Main Features
Awesome comfortable sleeping pad for all seasons
Perfect size for solo sleepers with 2.2 R-Value
Easy to use and durable design for camping
One Sleeping Pad for All Seasons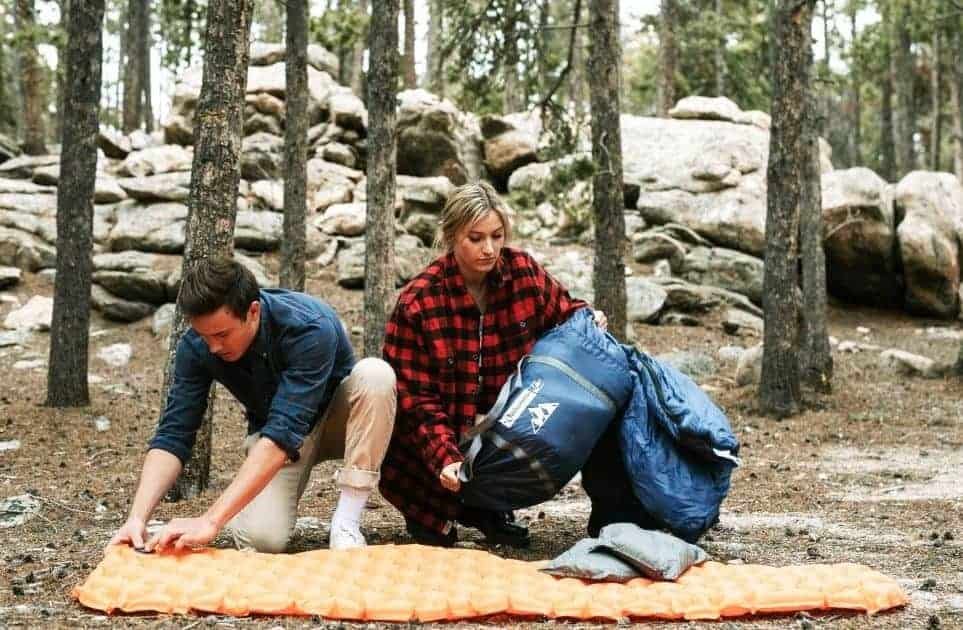 The first step in choosing the right sleeping mattress is to think about how and where you'll be using it. The Outdoorsman Lab Ultralight sleeping pad is suitable for hikers, backpackers, and campers who don't want to be held back by the size of their gear.
Suitable for 4 seasons
It also bears an R-value of 2.2. While arctic expeditions will always require a closer gear assessment, this value is acceptable for four seasons. So right away, we know that this particular camping pad is a great match with a host of climates, from summer hikes to fall/winter camping getaways in the forest.
Remember that the sleeping bag you use with your pad is just as important. Pairing this camping pad with a bag that further helps regulate temperature is essential. 
More durable material
If you take trips outdoors regularly or have already planned multiple trips this year, durability should also be on the purchasing checklist. This sleeping mat is made from 200 Denier Nylon known for its versatility and durability. It is also a premium material to withstand moisture and other sources of weather-related wear and tear.
Perfect Size for Solo Sleepers On the Go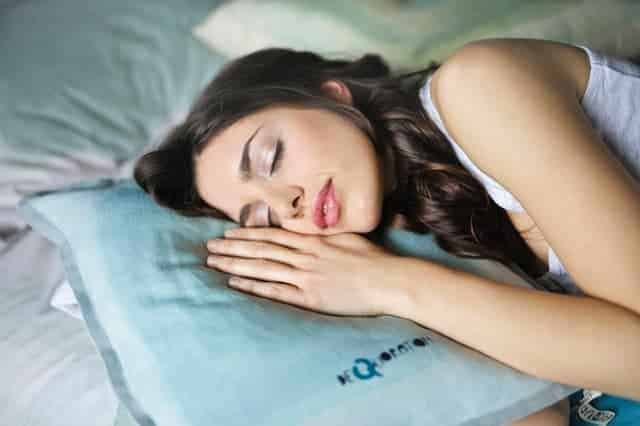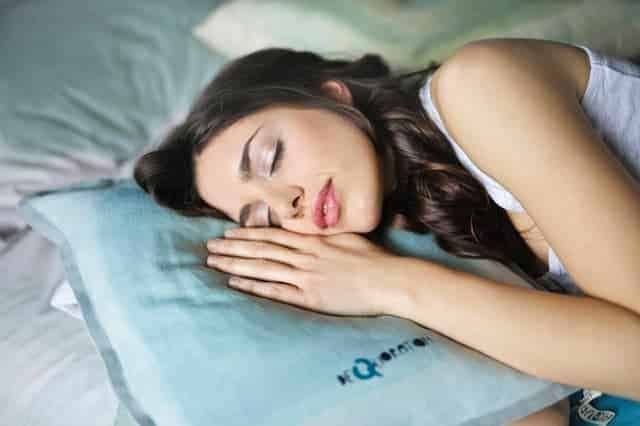 The Outdoorsman Lab Ultralight design gets major points from consumers because it is compact when broken down and sized right for the single sleeper. 
The mat is long enough
This camping gear is the perfect match for pretty much every single person's sleeping bag on the market and expands to a full 73 inches when inflated. That means campers and hikers approximately six feet tall and shorter won't have to worry about finding a mat long enough. One reviewer 6' 1" tall found that the size was adequate for their needs.
Fits easily in shared tents
A single-person camping pad has advantages over those with a more generous width. This one is roughly 21 inches wide when set up. It fits easily in places where you can't take up too much space, like shared tents or RVs on group trips. That said, the width is still accommodating enough for the average-sized person who might like to switch what side they're sleeping on at night.
Average thickness for Comfy
The maximum thickness is approximately 2.2 inches. That's not too thick or too thin for optimal support. If you've tried other, thicker pads for camping, you know that extra thickness doesn't automatically mean extra comfort. It usually means you end up sinking and rolling around on a pad that gets too soft as the hours tick by.
Packs down to very small
For travel, it rarely gets smaller and lighter than the Ultralight. Weighing in at 14.5 ounces, it packs down to the approximate size of a plastic water bottle. Therefore, you'll have no trouble stashing it in your pack or grabbing it on the go for a last-minute excursion.
Intelligent Design, Easy to Use
Exclusive features are a hallmark of the Outdoorsman Lap Ultralight sleeping pad for camping. First, there's the unique diamond cell-pocket design, which works with the Nylon material to reduce slippage. That said, the type of surface you're setting your pad upon makes a huge difference as well. This design feature additionally works to help the sleeping pad conform to your shape.
Easy to inflate and deflate
It is also refreshing to see a sleeping pad that doesn't feature various valves. Inflation and deflation are both performed with just one air valve. Users are delighted to discover that bringing along a compressor to fill an air mattress is unnecessary here; it takes 10-15 good breaths to reach maximum capacity. 
To deflate, simply release the valve and begin folding or rolling your sleeping pad to help push the air out as you pack.
Pantended reliable pad
Overall, the patented design goes a long way in making Ultralight a reliable choice in sleeping pads for camping. One can tell that the company went to great lengths to fulfill camper's wishes in making a mat that's user-friendly enough for novice outdoorsmen but holds its own among the type of gear that seasoned adventurers are looking for.
Best Budget Sleeping Pad: Video
Conclusion
Overall, the Outdoorsman Lab Ultralight sleeping pad is eager to please. It's rated for four-season warmth, so it pairs well with other sleeping gear you have for the climate you intend to use it in. The material choice indicates that it's tough enough to withstand repeated trips, and it is dead simple to inflate and deflate.
Finally, it gets high marks for weight and size. As long as the main draw to these types of sleeping mats is their portability, these factors will always be of the greatest importance. Where those points are concerned, you cannot do much better for your money than the Outdoorsman Lab Ultralight.
About Outdoorsman Lab
Learn more about the brand behind the best outdoor gear we've recently put to the test as mentioned on Amazon under Product Description: From the manufacturer:
Outdoorsman Lab was founded with a scientific mindset, the spirit of the great outdoors, and a mission to offer innovative, well-made, high-performance outdoor gear at a great value. We work hard to craft innovative designs with select high-quality materials to create exceptional, affordable outdoor gear that stands out from other products on the market.
Our gear is thoughtfully designed and rigorously tested to exceed your expectations while providing an unmatched combination of premium features, performance, and value.
Based in the foothills of the beautiful Rocky Mountains in Colorado USA, we believe outdoor adventures should be a fun, comfortable, and safe experience. Our goal is to provide you with reliable quality gear so you can come back relaxed, recharged, and ready to plan your next adventure. So, whether you are heading out on a week-long backpacking adventure or just going on a weekend camping trip with your family, Outdoorsman Lab has the gear you need at the prices you love.