If you are looking for an adrenaline-filled activity that allows you to experience a thrilling and unique adventure then quad biking definitely tops the list. Adrenaline thrills, speed, and picturesque views – what more could one ask for?
Since a quad bike (also known as an ATV) is a mix between a car and a bike, you get to experience the best of both worlds without compromising on safety or fun. A quad bike adventure allows you to enjoy the activity itself while also letting you experience nature at its best.
Imagine zooming through picture-worthy landscapes on an ATV. You get to see beautiful forests, amazing dunes, and rocky terrains; on a quad bike journey, you're sure to make some great memories on your travel.
It is an excellent way to experience nature firsthand. Since ATVs are beast-like machines with great safety, you're assured of a worthwhile experience.
We have put together a list of the best quad biking experiences to try out across the world. From picturesque views to amazing locations – these places have it all.
Without further ado, let's take a look!
Image Source: unsplash.com
1. England
When it comes to spectacular views and different types of terrain, England has a large number of picturesque locations for you, to have an amazing quad biking day out.
The English countryside has been described in almost every other classic novel, and rightly so! They serve as the perfect place for a thrilling and fun quad biking experience.
Image source: avalancheadventure.co.uk
Locations like Leicester, Northampton, and Suffolk are popular for their quad bike safaris sporting bespoke views. The minimum age requirement is 17 years, any adult can easily rent an ATV for themselves or visit an activity center to start their quad bike journey.
Additionally, you don't require a driving license to operate a quad bike in the UK. All you need to do is follow a few protocols to register and get your ATV approved, after which you're good to go!
2. Egypt
If a quad biking experience on dunes in the middle of a desert intrigues you, Egypt is the place to go. Known for its rich history and architecture, Egypt boasts some of the biggest desserts and scenic landscapes.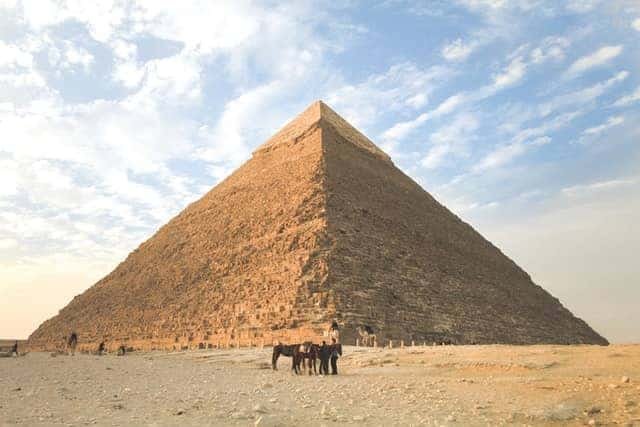 Image Source: unsplash.com
Hurghada is one such popular quad biking destination that you should check out. Experience a full desert safari and check out local villages to make your experience even more interesting.
While quad biking on flat terrain is a good experience, a sand dune provides you with a more thrilling adventure. Speeding up and down on dunes and driving through a vast desert on your own allows you to experience freedom in a very unique way. Moreover, the open spaces allow you to drive freely (as long as you follow the safety instructions).
Additionally, you could also consider joining a tour and quad biking across the Giza Pyramids and get a stunning panoramic view of the place.
3. Spain
The scenic landscapes of Spain are popular worldwide as the country has a plethora of stunning places that are unparalleled in terms of beauty. Starting your journey by exploring the culture and cuisine of Spain's bustling cities and towns will help you familiarise yourself with the place.
After this, embarking on a quad biking journey can help you discover different places and locations this country has to offer. Everyone's heard of riding a horse across the Spanish countryside- why not make this experience more unique by using an ATV instead?
Image Source: unsplash.com
Discovering the gorgeous hills and countryside in places like La Manga on a quad bike will let you see the place from a newer perspective. However, to ride a quad bike here, you need to be of 21 years of age.
A quad biking experience in Spain is sure to provide you with adrenaline thrills, but it will also allow you to connect with nature. Moreover, along with the increased endorphins, this experience is sure to have a calming effect on you as well.
4. New Zealand
New Zealand is another great country to go to for an amazing quad biking experience.
Sporting several spectacular sceneries, there are many different places in New Zealand to consider for a quad biking experience. South Island is one such place that is guaranteed to give you an amazing quad biking experience.
Image Source: unsplash.com
Quad biking near the Franz Josef Glacier will let you witness some stunning views of the fastest moving glacier- Big Franz. Additionally, by joining a quad biking tour, you can learn more about the place through the information provided by the guides.
Moreover, Queenstown, Wellington, Kaikoura, and Hanmer Springs are a few other places you could consider for your quad biking experience in New Zealand.
5. Mauritius
If you want an interactive quad biking experience that lets you completely connect with nature, Mauritius is the place to go.
Home to various nature reserves and parks such as Yemen Natural Reserve and Casela Nature and Leisure Park, a guided tour in Mauritius will allow you to experience a quad biking safari in the vicinity of wildlife. Yes, you read that correctly.
Image Source: unsplash.com
Driving around rugged terrain and observing hundreds of different wildlife species will make your quad biking experience all the more special. Moreover, by driving through natural parks, you can learn about various unique animal species such as Java deer and spot several one-of-a-kind birds. Since these animals are in their natural habitat, you can observe and take photos of them.
By joining a proper tour group, a quad biking experience in Mauritius will be exciting and eye-opening in the best possible way.
6. Greek Islands
The mountainous paths, beautiful beaches, and hilly terrain of the Greek Islands serve as some of the best places for a quad biking adventure.
To start your quad biking journey on these Greek Islands, equip yourself with the necessary information beforehand to ensure a smooth adventure. Ride across different terrains to experience the beauty of Greece. Additionally, you could also consider beach hopping and use your quad bike to travel from one place to the other.
Image Source: unsplash.com 
To get started, you need an international driving license to use a quad bike. After this, you can easily start your adventure at a very affordable price. Moreover, the entire adventure allows you to experience a gorgeous island on your terms, it doesn't get better than this.
You can spend the day exploring the island and end your day with a peaceful walk on the beach which serves as an absolutely relaxing experience.
To Sum Up
After deciding on the places you wish to visit, contact local operators to hire a quad bike for your journey. You could also join a quad biking tour for a more informative adventure.
The experience that the different landscapes bring, along with the thrill of riding a quad bike itself will make your quad biking adventure something for the books. Get started on your journey to create some truly memorable experiences!