If you're an avid hiker, we probably don't need to tell you about all of the incredible benefits that go along with the hobby. Hiking is good for so much more than just your physical health. It can boost your mental wellness, help you feel more connected to nature, and even improve your self-esteem.
So, it makes sense that people who love to hike are naturally attracted to those who share the same passion and mindset. Hiking is good for you, as an individual, but there are even more benefits when you go on an adventure with your partner.
What sounds better than strengthening your relationship by tackling some beautiful terrain with the one you love? There are even hiking trails around the globe that are incredibly romantic and magical. Some places can make you feel like you're in your own little world with your partner.
Let's journey a little further into why hiking is the perfect date for adventurous couples, and how you can create incredible memories together with every step.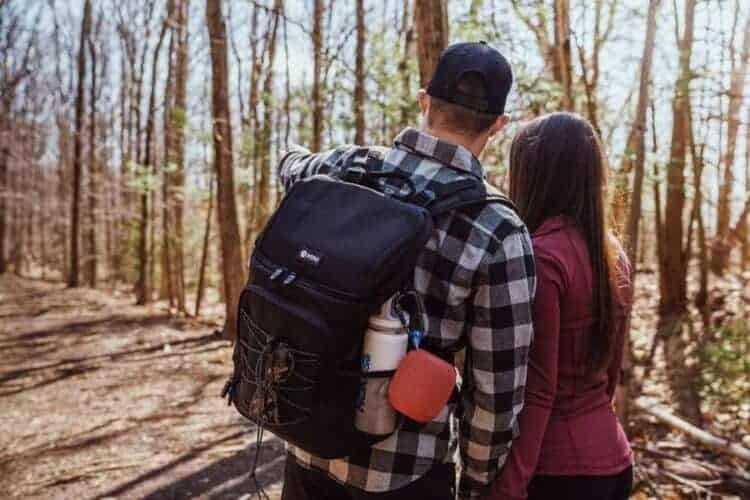 Image Source: Unsplash
Hiking Builds Bonding
Most people have heard that the key to a successful relationship is communication. When you're out on the trail or setting up camp with your partner, communication is just as important. When it's just the two of you, it can create a calmer, more open setting to talk – and even be vulnerable with one another.
Being in tandem with your partner on the trail is crucial for your safety. Establish an open communication system before you hit the trail and don't be afraid to speak up when you're struggling with certain challenges, you're hungry, or you need to take a break. You have to communicate effectively and clearly to make sure everything is going smoothly. That's hiking safety 101, and no matter who you're on the trails with, it's important. When it's someone you truly care about, you need to make sure you're being heard clearly.
In addition to communication making things safer, you can also use quiet time together to talk about your relationship or each other. Simply being in nature can help you both to open up. Connection happens more naturally, thanks to several key factors:
You're "unplugged" from your digital devices
You have an open mind
Your attention is more focused on one thing
There is a sense of wonder in the great outdoors
If your relationship has been on a rocky path, hiking together is a great way to put each other's needs first through safety communication, while reconnecting and bonding with one another. As long as you're willing to open up and show some vulnerability, there's no reason not to strengthen your communication when you're on the trail.
It's Better for Budgeters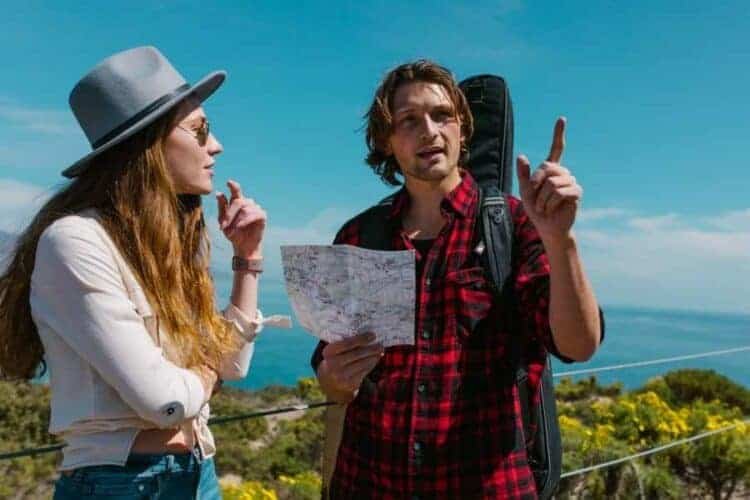 According to USA Today, the average date night costs just over $100.00. That's for something as simple as dinner and a movie. If you're on a tight budget but still want to spend quality time with your partner, like for your anniversary, going out even once a week and spending that kind of money just isn't feasible.
Hiking is a wonderful way to go on a date with your partner for a fraction of the cost. If you already have your own hiking gear, you don't need to invest in anything other than food, water, the cost of staying at a campsite, and maybe a few other extras to make the date special, like:
Candles for a nighttime picnic
A blanket
A special bottle of wine
A few extra "treats" you know your partner loves
You can also borrow gear from others or rent it if you plan on camping, too. Let's face it, if you're a hiking/camping enthusiast, you probably have friends who are, too, and they might have exactly the gear you need for your next trip.
Not only can you save money by going on a hiking date, but you'll be able to talk and connect more than you would if you went to a movie. Plus, there's nothing better than the show the stars will put on for you every night – something the silver screen could never capture.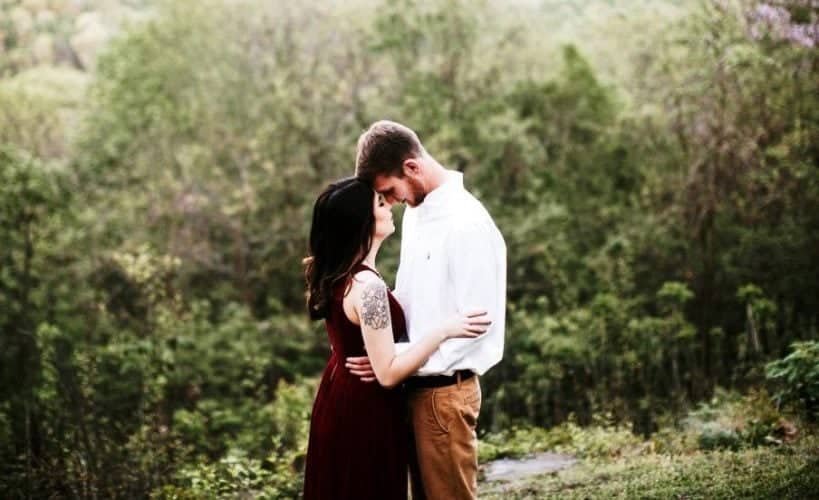 Not only can you talk more, but consider how physical hiking is. Studies have shown that non-sexual touch, like holding hands or hugging, can greatly benefit relationships. It boosts oxytocin in the brain, which increases bonding and reduces stress levels. Think about how often you can lend a helping hand to your partner while on a hike. Or, if they get cold in the night, how comforting you will be when you wrap an arm around them.
These simple actions can help you feel closer to each other and build your intimacy much better than a "traditional" date night ever could. But, you don't have to wait until your relationship is "in trouble" to build intimacy. When you're in a good place is exactly when you should focus on physical touch and how it can provide a sense of security to the person you love. Taking care of your relationship now will make it less likely for you to have problems in the future.
You'll Make Countless Memories
When you think of the average date night, it's likely nothing extremely exciting comes to mind. Most dates consist of dinner, a movie, maybe a concert, or a walk around the city. There's nothing wrong with any of those ideas, and they certainly have their place.
But, if you want to do something truly special with the person you love, hiking is one of the best ways to create a memorable date that you'll both want to do again and again.
The best part about hiking dates is that no two will ever be the same. You can hit different trails, stay at different campsites, or try new things that will challenge you both. Eventually, you can even choose to make your dates a family affair by bringing your four-legged friend along.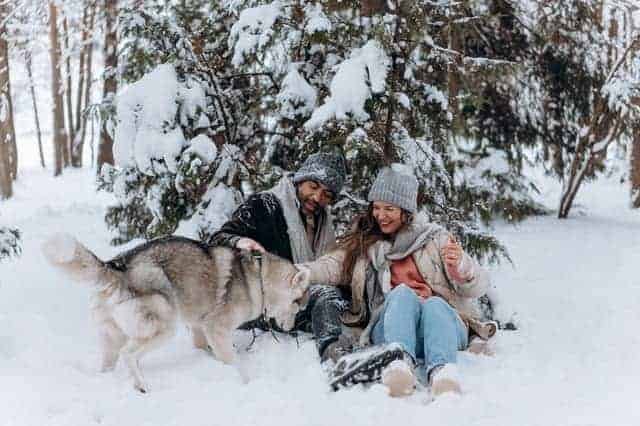 Bringing your dog on a hike can actually be a great way to get motivated, and if you're feeling uncertain about how the date will go, your dog can be a connecting point for the two of you to talk about and focus on. Dogs are great for your mental health. They reduce stress, can lower your blood pressure, and even boost your mood – all important things when you're on the trail.
Whether you decide to get the family pet involved or not, you'll still make memories on every unique hike. If you plan on going out frequently, consider snapping a photo or two on each trail. Or, take a journal with you and write down a paragraph or two about each trip. Each year, you can look back on what each one meant to you, and you'll have a memory book of every adventurous outdoor moment together.
If you and your partner can't get enough adventure in your lives, hiking is one of the best ways to scratch that itch. Not only will you both enjoy the experience of it, but it can bring you closer as a couple, build your communication skills, and strengthen your bond. The next time you're planning a hike on your favorite trail or somewhere new, consider asking your partner to join you on the trek.
Your relationship will be better for it.
Author Bio: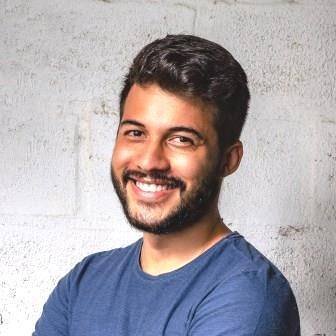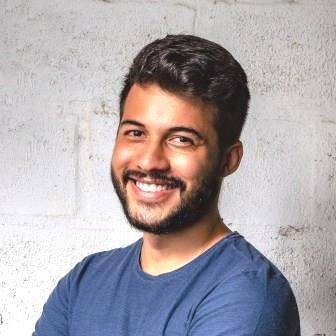 Contributor: Luke Smith
Words about contributor of this Article: "Luke Smith is a writer and researcher turned blogger. Since finishing college he is trying his hand at being a freelance writer. He enjoys writing on a variety of topics but lifestyle and outdoor topics are his favorite. When he isn't writing you can find him traveling, hiking, or gaming."