There are fifty-eight 14ers in Colorado. Each one would make a great addition to your bucket list. Conquered by the adventurous, these mountains are all a serious climb. A 14er is a mountain that is over 14,000 feet in the sky. A local favorite in Colorado.
These Rocky Mountains, are hiked by more than 500,000 people a year, by both locals and world travelers. The summer months are among the most crowded times to hike. Experienced winter hikers will shoot their shots when the snow begins to fall. Some 14ers, such as Maroon Peak are deadly. There are a few 14ers that are tangible for adrenaline junkies. Perfect for those who are new to the hiking world.
The Easiest 14er
Sitting at 14,036′, Mount Sherman is one of the easiest fourteeners. Recommended as a great mountain for a hiker's first time. Mt Sherman, is located near Leadville, Colorado. Is only a two-hour drive from Denver. The hike is a five-mile round trip. With a 2,100 feet elevation gain, making it is hard but not excruciating.
The first part of the hike is strenuous, but a bit leveled out as you go.  The short distance makes the hike a great way to ease into 14ers. One of the most challenging parts of this hike is the drive to the trailhead. Which is on a very rocky gravel road. This road is for 4WD vehicles only, as cars have gotten stuck. Some are not able to make it to the trailhead at all. You will feel your heart pounding out of your chest as you make this uphill trek.
The Deadliest 14er
In contrast, the hardest 14er in Colorado is Capitol Peak, 14,139′.  Not for the faint of heart and rated difficult. For its length and the amount of danger that comes with it. Climbers have died here, including five climbers in the summer of 2017. This 14er is not just a difficult hike. You also need climbing experience and gear to reach the summit.
At 15.6 miles round trip. The average time to complete this hike is two days long. Leaving one night of backpacking at Capitol Lake. Fewer than 1000 people can complete this hike each year. The ones that complete it become automatic hiking pros. Capitol Peak is not a hike to attempt to just cross off of your list. This hike needs to be trained before an attempt.
How To Succeed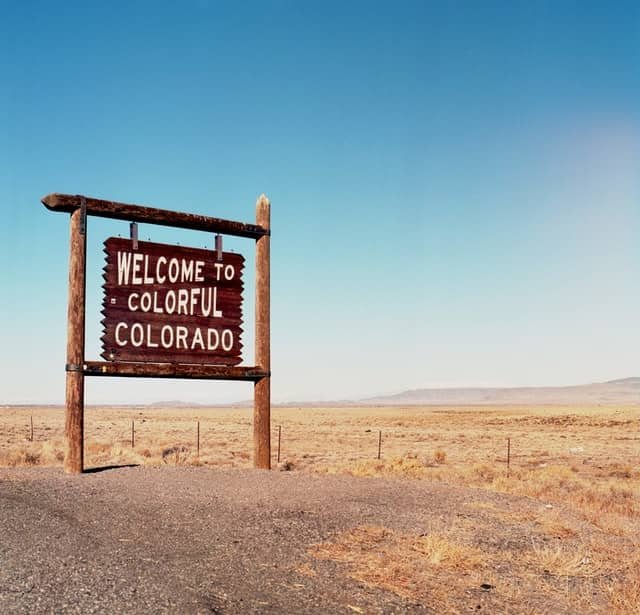 Don't be fooled, even an easy 14er is still hard. You are hiking for six to eight hours, at least, even for the easy ones. On top of that, you are hiking uphill at an increased altitude. Altitude sickness is the most overlooked concern when hiking. A five-mile hike may not seem so bad when you are at sea level and on flat land. In the 10,000 feet range, your body needs more oxygen. Which makes it harder to breathe when you are hiking.
The key to succeeding at any 14er is lots of breaks and even more breathing. Train yourself to stop every five minutes. Take five deep breaths until you feel like you can get a full breath in. Altitude can take your appetite away and make you forget that you are thirsty. So plan a snack break every hour and a water break every fifteen minutes. Slow and steady is the real winner of this race. The people who rush are the ones who get burnt out the fastest.
Hikers have been airlifted from the trail after passing out from Altitude Sickness. Don't get me wrong, 14ers are hard. But they are doable as long as you listen to your body and take your time. People think 14ers are just a physical challenge. But they can be even more of a mental challenge.
Going downhill is just as strenuous as going uphill. Make sure you are wearing comfortable hiking boots. Extra padded socks for your toes. All of your body weight will move forward when you are going downhill. This can squish your toes to the front of the boot. This can cause it to be a painful downhill experience for your feet. Your muscles and knees will feel the pressure. Be prepared to take your time hiking back down. Continue to have the much-needed breaks you took on the way up.
Most Popular 14er
If you are flying into Denver, Quandary Peak would be your best bet. This peak is one of the easier 14ers. Located in the ski town of Breckenridge Colorado. Only an hour and forty minutes from Denver. Perfect for tourists and first-time achievers. Quandary Peak is a fan favorite and one of the most popular 14ers in Colorado. At 14,265 feet, it is a 7.5-mile trail. Making it over three miles to the top and three miles back to the ground.
This peak has a bit of everything. From a leisurely uphill stroll through the forest. To climbing on rocks up the summit. The quandary is packed with people in the summer months, which makes this one of the safer fourteeners. Especially if you are going solo. Afterward, you can stop by the adorable town of Breckenridge. Grabbing a much-needed celebratory meal.
Best Time To Climb
Are you wondering when you should start your 14er? Keep in mind that time can be a tricky factor. Depending on the season you decide to the summit. It is recommended to start at sunrise at the latest for most 14ers. Due to the unpredictable weather in Colorado. A clear blue sky summer day can quickly turn into torrential downpours. Accompanied by life-threatening lightning strikes.
On average, three people are killed and twelve are injured by lightning in Colorado every year. If you notice any type of dark clouds while hiking up you will need to reconsider your route. Most of the 14ers go above the tree line, turning you into a human lightning rod. The worst part is there is a slim chance you can outrun a storm when you are near the top.
Due to the mileage back down to return to safety. These storms occur in the summer afternoons. Most hikers set their alarms for three or four in the morning. Allowing them to get to the trailhead by five or six in the morning. This gives them about six-eight hours to complete the hike. For harder hikes, this time can even be more. A 14er is not a hike that you roll out of bed and decide to do that day. You need to plan, check the weather, and get on the road.
Fueling Your Body
It is important to eat before you begin your hike. Starting early in the morning can make you lose your appetite. The only way you are going to complete a 14er is by how you fuel your body. Start your day with some carbs. Whole wheat toast with peanut butter or oatmeal is a great option. Make sure to hydrate yourself before your hike. That means no drinking the night before if you want to feel your best. Walking a mile uphill burns between 175 and 390 calories, depending on your weight.
An average 14er is around 7 miles, so you will be burning up to 2730 calories during your hiking time, if not more. Carbs are the key to keeping your energy going when hiking. Your body only stores a limited amount of carbs. It is important to keep yourself fueled. Favorites on the trail are nuts, energy bars, bananas, goldfish, and even gummy bears. You will notice some weird cravings when you are hiking. That is your body telling you it's time to eat again.
The high altitude is known to remove your appetite and thirst. Causing you to think you are not hungry at all. If that happens, do not take that as a good sign. Be sure to stop and force yourself to eat and hydrate. You will notice how much faster and stronger your body will feel afterward. It is a good idea to stop every mile to eat a snack. Even if you feel you do not need it.  Hydrate every fifteen minutes. In the summer months when the heat is at its highest.
Colorado's peaks are in the sky, so sunscreen and layers are important. If it is eighty degrees at the trailhead, expect the low fifties by the time you get to the top. The sun will be even stronger above the tree line when you have no shade. Pack light layers to cover your body. Chapstick with sunscreen is a must to avoid any burns. Invest in a hydration pack to hold your water. This will make it easier to carry and access during your hike. The recommended amount of water is three liters for fourteeners. Plan to drink every last drop during your journey. 
Getting 14er Fit
The best way to prepare for the mountains is to get your body strong and healthy. Practice small uphill movements. Like setting your treadmill to a higher incline and increasing that incline each week. Something as simple as taking the stairs instead of the elevator in buildings. A 14er is uphill, so any uphill workout can strengthen those muscles. If you do that every day for years, hiking a 14er will still be hard.
Remember the change in altitude and how that affects your body. Especially if you are traveling from sea level. It is recommended to come into Colorado a few days earlier than your hike. Allowing your body to begin to adjust to the altitude change. The most important thing to remember is to hydrate, hydrate, and yes, hydrate. Your body needs more water at higher altitudes. You will find yourself drinking it constantly even before your hike.
14ers to do now, 14ers to avoid
If you would like to do one of these once-in-a-lifetime hikes. Colorado is ready for you. Make sure to research and choose wisely before picking your hike. Some of the easiest ranked 14ers are as follows. Mount Sherman, Bierstadt, Grays Peak, Torreys Peak & Quandary Peak. They are heavily populated and common first-time summits for hikers new to the hobby. They are the safest mountains to do for solo hiking. Due to the number of people on the trail.
The hardest and most dangerous 14ers are Capitol Peak, Little Bear Peak, Pyramid Peak, Maroon Peak, and Mount Wilson. These peaks are not recommended for new hikers. Anyone not prepared and trained to summit or climb should not proceed. 14ers are rated by a class, the easiest being class one up to class four. Keep that in mind before picking your hikes in Colorado. As it could be a fatal mistake if chosen wrong.
So you want to hike a Colorado 14er?
So set your alarm clock, pack your snacks and fill your hydrate pack. They can be scary but summiting a fourteener in the Rocky Mountains is a skill. You will be gasping for breath the whole way up. Complaining about how you wish you didn't start this trek. That will all change when you see the views from the top and the endless mountains for miles. You can see the parking lot in the distance on your hike down. A sense of accomplishment comes over you. You did it. You hiked a Colorado 14er. Not only that, but you were on top of the world. Standing in the clouds.