As it turns out, the old wives tale was true. Wearing a jacket will keep you from getting sick. In fact, staying warm is an important part of any good outdoor exercise regimen in the colder months. For this purpose, I will outline some of the most important things to look for when on the search for the best women's winter coats for extreme cold.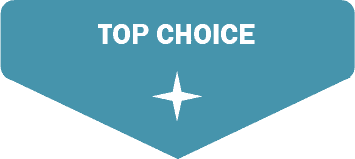 Canada Goose
Women's Kensington Parka Coat
The North Face
Arctic Parka Winter Down Jacket
Marmot
Women's Montreaux Down Puffer Coat
Canada Goose
Women's Kensington Parka Coat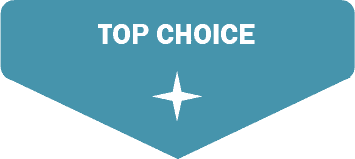 The North Face
Arctic Parka Winter Down Jacket
Marmot
Women's Montreaux Down Puffer Coat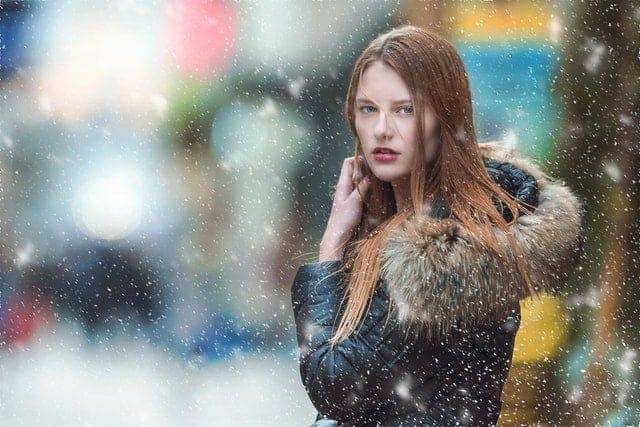 5 Best Women's Winter Coats for Extreme Cold Weather Hiking
On the flip side, having the best jacket for extreme cold can make for a comfortable and enjoyable outdoor hike. It's important to enjoy the workout that we're doing so that we keep doing more of it. If we aren't enjoying what we do, chances are we won't make a habit out of it. Let us go through our best list and review:
1. Canada Goose Women's Kensington Parka Coat
"Well suited for avid outdoor explorers!"
Premium Pick
Main Features
Detachable coyote fur
Durable and stylish
Available in various colors
Windproof and water-resistant
"Where function meets style!"
If you are looking for a coat that is both stylish and highly functional in extreme cold, the Canada Goose Women's Kensington Parka Coat is your best pick.  Check out some of its most outstanding attributes below.
Well ventilated
Proper ventilation is an aspect that most winter coats fail to include in their functionality. However, this model takes breathability into account with the inclusion of kick pleats on its back. This feature improves mobility as well. On top of that, it has a removable hood and fur a feature that is vital whenever it gets hot.
Unique design
This model is designed to fit tight, provide warmth and keep you cozy in extreme cold. It rests above the knee for seamless mobility. Nonetheless, it comes with an appealing feminine silhouette as well as a stylish finish. You can use its sturdy button to close up whenever necessary. Similarly, you have access to five pockets for your essentials.
Top-notch insulation
You can finally enjoy some outdoor time in the coldest conditions thanks to the Kensington Parka Coat. The coat features 625-fill-powder white duck-down insulation. In addition to that, its sleeves are fitted with thick rib-knit cuffs that eliminate cold air. Still, it has a knitted collar that protects the neck from freezing when zipped up.
Weatherproof material
This coat incorporates cotton and polyester. For a weatherproof finish, it has nylon lining on the exterior. Nylon ensures that it is impenetrable by both wind and water. 
Cons
Lacks full-zip closure
If your pockets are deep, the Canada Goose Women's Kensington Parka Coat is a smart investment.
---
2. The North Face Women Arctic Down Jacket
"A dependable coat for sloppy winter weather!"
Top Choice
Main Features
Top-class material
Weatherproof
Sleek design
Breathable and Cozy
"Your go-to winter coat for tackling extreme winter climate!"
The North Face Women Arctic Parka Winter Down Jacket provides everything you would ever expect in a winter jacket.
Excellent weather protection
The perfect jacket for extreme cold should definitely be fitted with highly functional weather protection metrics. This model lives up to that expectation with its 2 layer fabric that is seam-sealed for water and windproofing.
Cozy insulation
Insulation is provided by a 550-fill-power goose form. Aside from that, the jacket includes a fully adjustable hood made from faux fur to keep the head and neck warm. That is not all, more insulation is generated by a tall stand-up collar.
Comfy
Comfort should be the least of your worry with The North Face Women Arctic Parka Winter Down Jacket. Other than being warm, it has integrated Raglan sleeves for uninhibited mobility. For cozy wrists, the jacket has internal fleece cuffs. Plus, it incorporates storm flap covers with 2-way zippers on the front to keep out any cold drafts.
Handwarmer pockets
Unlike ordinary jackets, this model has a zippered hand warmer. As if that is not fascinating enough, the pockets are media-compatible too.
Cons
Poor insulation along shoulders and arms
This jacket is an incredible budget buy with a guarantee of serving you for many winters to come.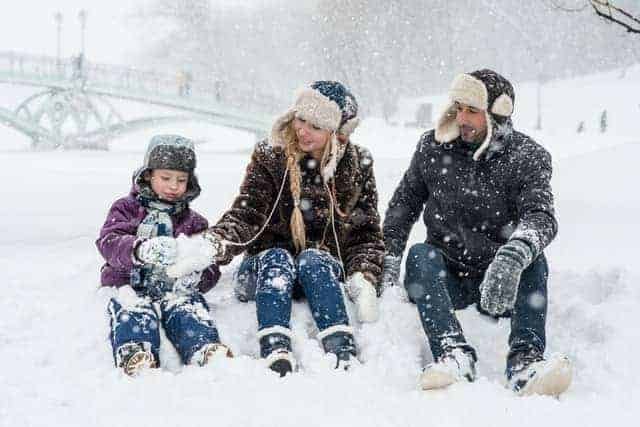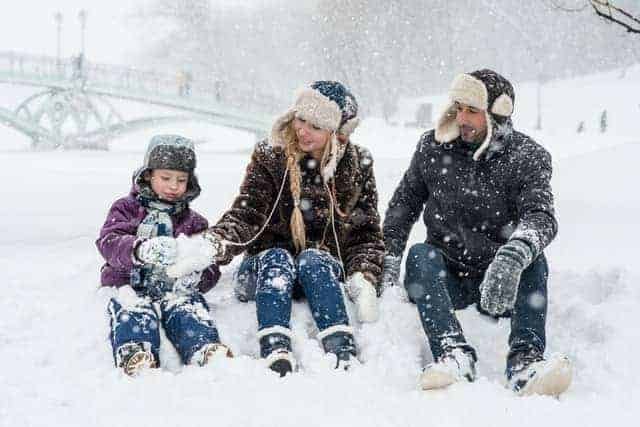 ---
3. Marmot Women's Montreaux Coat
"Ideal for mild rain, sleet, and extremely cold conditions!"
Best Value
Main Features
Machine washable
Moisture resistant
Well insulated
Durable
"A reliable winter jacket that moves with you!"
Nothing compares to the Marmot Women's Montreaux Full-Length Down Puffer Coat when it comes to comfort and performance in extremely cold conditions.
Marmot down defender treatment
The Marmot down defender is advanced to keep away moisture. It is a treatment that incorporates 700 fill power down for unparalleled warmth. For additional comfort, the model has internal cuffs as well as a fleece-lined torso.
Customized look
The Marmot Women's Montreaux coat gives you a customized look with a detachable synthetic fur ruff hood. What's more, the removable hood is made from a polyester lining for heightened insulation.
Easy to wash
It is hard to come by a winter jacket that is machine washable. However, a pure polyester fabric makes cleaning this model a piece of the pie.
Expansive storage
This model gives you more storage space for your essentials courtesy of multiple conveniently placed pockets. One of them is an internal zippered pocket. Alongside that is a microfleece-lined handwarmer pocket that is zipped too.
Cons
The sizing is off
The Columbia Women's Heavenly Long Hooded Jacket is an incredible model that meets almost every requirement for a winter jacket.
---
4. Arc'teryx Patera Parka Women's
"Perfect as a mid-layer owing to the fleece lining on panel sides!"
Reliable Pick
Main Features
Moisture-wicking properties
Warm insulation
Comfortable fit
Odor resistant
Long-lasting
"The everyday winter wear!"
In case you are wondering why the Arc'teryx Patera Parka Women's coat is a darling among hiking enthusiasts, here is why:  
Quality material
This coat is entirely weatherproof owing to its polyester fabric that is wind and waterproof. On top of that, the model is crafted with GORE-TEX technology to make it machine-washable and ultra-light. Likewise, it incorporates well-distributed and strategically placed down feathers for warmth.
DWR(Durable Water Repellent) coating
To make the coat's outer material fully waterproof, it has a durable water relent coating. The coating does not fade even when the fabric is washed.
Generous pockets
The model boasts three well-fitted pockets. There are two zippered and insulated hand pockets on the outside not forgetting one inner security pocket. All the pockets are lined with fleece for a soft feel.
Multiple functions to customize comfort
Features that make the coat cozy include an insulated hood, lined collar, chin guard, and full sleeves. Furthermore, it comes with a full-length two-way zipper that runs the neck. To top it off, the zipper includes a button closure which doubles up as a protective shield against a strong wind.
Cons
The waistband is somewhat thick
Although the Arc'teryx Patera Parka Women's coat is highly-priced its feature set and outdoor performance do not disappoint. 
---
5. Columbia Women's Long Hooded Jacket
"Excellent for mild winters!"
Premium Pick
Main Features
Synthetic insulation
Super lightweight
Budget-friendly
Classic fit and sporty
"A trusted cold weather champion!"
You will be glad to have the Columbia Women's Heavenly Long Hooded Jacket on when temperatures start to take a nosedive.
Advanced insulation technology
For better insulation, the jacket is designed with the Omni-Heat Reflective pure polyester lining. This revolutionary feature ensures that heat is reflected onto the body via embedded silver dots.
Trendy design
One thing that is most lovable about the Columbia Women's Heavenly Long Hooded Jacket is its sporty design. The model is super light yet effective in mild weather conditions. Besides that, it boasts a full front zip as well as a SCUBA-style hood for elevated warmth.
Extra perks
This model comes with a couple of handy features to enhance your hiking experience. On the top of the list is a security pocket on the interior that can hold accessories. The most outstanding attribute is the outer zippered hand pockets fitted on either side. They incorporate thumbholes and comfort cuffs.
Stay dry
Its fabric is composed of hundred percent polyester that is water-resistant. Warmth and coziness are further elevated by its classic fit.
Cons
Not waterproof
It is a great model if you are on a tight budget. 
---
In addition, coming prepared for the party is one of the best feelings. Having everything that you need and want is so satisfying and that good feeling will benefit your workout.
While it's true that certain strains of bacteria are what cause the common cold or flu, long-term exposure to extreme cold can still do a number on our immune systems.
That being said, it can be a truly miserable thing to be stuck in the cold without the proper gear. It can also lead to hypothermia, frostbite, and even heart attacks. In addition to this, general ill health can result in days or even weeks after exposure.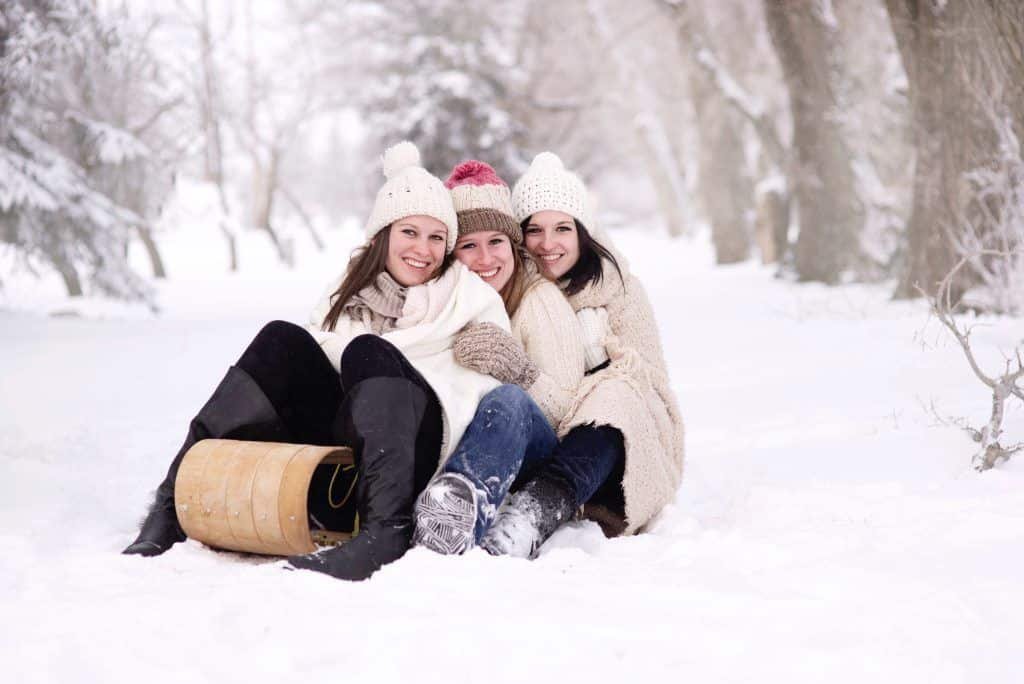 Consider the Environment
Will you be at a high altitude? Will there be wind and rain? Is there a lot of sunlight where you're going? How chilly will the climate be when you arrive?
These are all important factors to consider when choosing a good jacket. Where you are going and how the weather will affect it, how many layers you'll choose, and what the outer layer will be.
If you plan to exercise in wet conditions, make sure to choose a waterproof outer layer. This will keep you from getting wet, dramatically affecting how warm you feel.
Next, if you plan to exercise in a windy environment, make sure to choose a wind-breaking jacket with a "shell" to block wind from getting to your skin.
Choosing the Perfect Winter Coat
In fact, if you're hiking or exercising outdoors, chances are high that you are going to sweat. Indeed, sweat is the perfect way to cool the body down, but in extremely cold temperatures, this can do more harm than good.
Lightweight and Flexible
For this reason, I recommend choosing a jacket that is lightweight. This will improve your range of motion and make it easier for you to enjoy exercise without restriction. The right jacket will allow you to feel free to move as you wish while insulating your body heat.
​​​​Synthetic Insulation Wins
Next, an important decision in choosing the best women's winter coats for extreme cold is the insulation the jacket has. Synthetic is your best bet because it withstands cold and wet environments better than feather material. Plus, it costs less to your wallet and the animals and is washing machine-friendly.
Places for Closure
Another important factor to a great jacket when exercising in extreme cold is features that allow closure at the waist, wrists, and neck. Having these features on a jacket keeps body warmth trapped and can keep cool air from coming in.
Which Inner Lining is Best for You?
Generally, the inner lining of the jacket should be fleece. However, if you plan to layer clothing underneath for extra protection, choose a jacket with a slippery synthetic fabric that will retain heat well. This will allow you to slip on your jacket over thicker layers. If you do plan to layer with clothing, I suggest that one of them should be fleece to help insulate your body heat.
A Good Hood Makes the Difference
Additionally, an important part of a great jacket for extreme cold is a good hood. Keeping your head and neck warm is essential to keeping a comfortable body temperature. Therefore, choose a jacket that has a warm, insulated hood with options to close the neck area with a button, zipper, or Velcro. This will keep warm air in and cold air out.
Deep and Soft Pockets Are a Must
Also, make sure the jacket has good pockets. Choosing a jacket with soft fabric lining the inside of the pockets is great for keeping your hands warm. Generally, the deeper the pockets, the better. The best jacket for the winter cold will have deep and soft pockets so your hands and wrists stay as warm as possible.
The Right Fit is Crucial
Lastly, make sure your jacket fits right. It's super important to choose a jacket that fits you well enough to stay form-fitting, keeping body warmth inside. Many jackets come with drawstrings to allow for tightening in different areas such as the waist and wrists. Still, a great jacket will also allow room for layers.
Choosing the Right Layers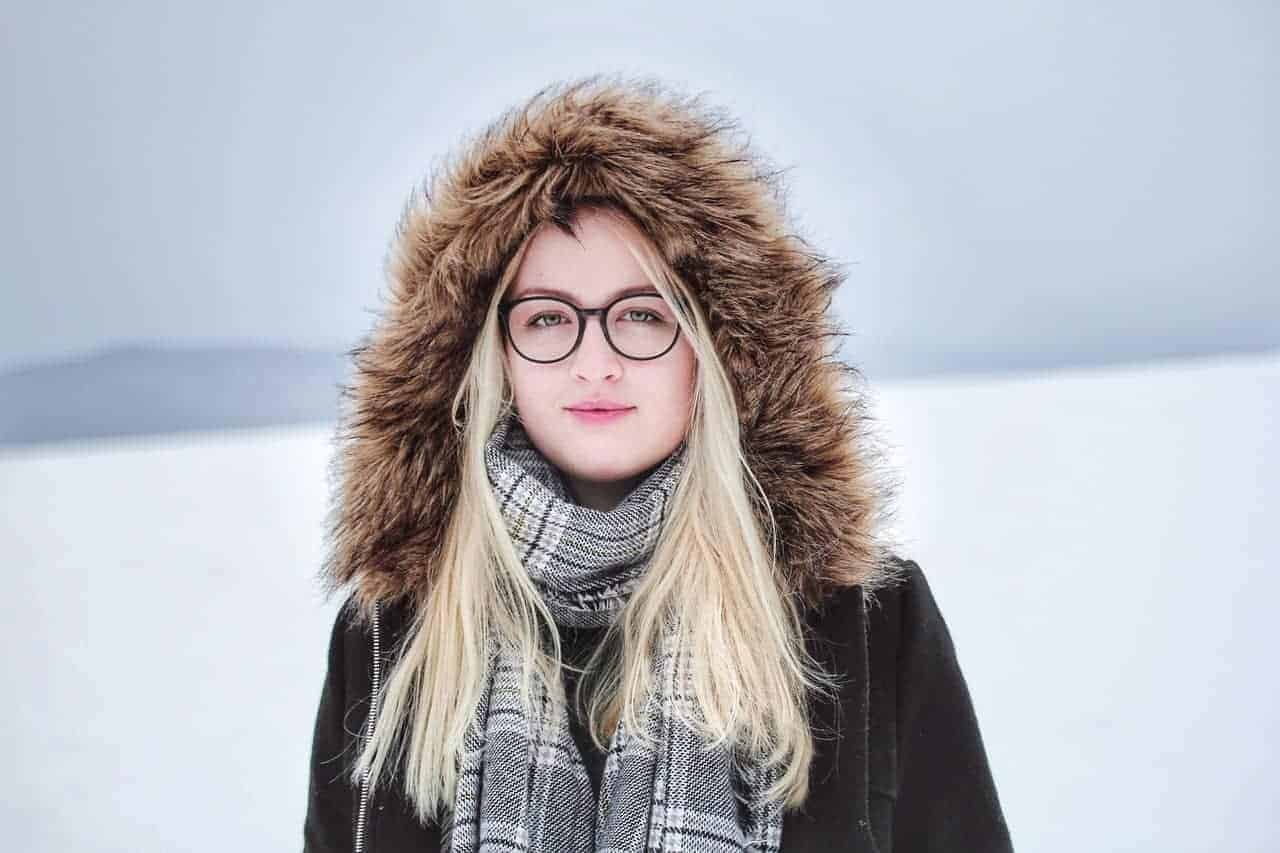 On that note, choosing the best layers to go under your jacket will go even further to keep you warm while exercising.
Synthetic is Superior
For example, a shirt made of sweat-wicking material is a great choice for the underlayer. Loose, synthetic fabrics made of polyester or polypropylene are much more ideal for exercising than cotton. This is because they keep the sweat away from your body and can dry much faster than other materials.
Cotton Does More Harm than Good
Cotton is not a good choice for this. It keeps the moisture right where it's at as it's a material that dries very slowly. Furthermore, make sure the layers are loose enough for the sweat to escape as it dries.
How to Layer
Don't Overdo It
While it's helpful to wear a sufficient amount of clothing, it's important not to overdo it. Having too many layers can restrict your range of movement which causes the body to work harder, increasing the amount of sweat you'll produce.
Not to mention, more layers mean more weight, which can also increase how much you sweat. As a result, this can cool your body down a little too well. All of these factors can make your hike less than enjoyable. For these reasons, make sure each layer serves its purpose. This will depend on the environment you will be in and how hard you will be exercising.
While it's easy to open a layer or two and cool yourself down, that won't do any good when you can't move around freely. Plus, it's inconvenient to take a layer off and carry it while exercising.
Thinner Layers First
Another important part of being prepared is the order in which you layer your clothing. If the thicker layer is the innermost layer, the outer clothing will compress the insulation, decreasing how well it works.
Keeping this in mind, make sure the thinner materials are closest to your skin and the thickest layer is exposed to the environment.
However, the exception to this is if your outer layer is not waterproof and you are going to be in wet conditions. In this case, throw the waterproof layer over the insulating layer to prevent yourself from getting wet.
Other Cold Weather Essentials
A Comfortable Pair of Gloves
While a great jacket will go a long way to protect you from the elements, sometimes you need a little extra protection. For this, I recommend bringing along a good pair of gloves. Make sure it is insulated with synthetic fibers and lined with a soft material. Similarly to choosing a jacket, make sure they are waterproofed with a shell of some sort on the outermost layer if you plan to be in wet conditions.
A Soft and Fitted Hat
Another good thing to bring with you is a good hat. One that is soft and tightly knit will do wonders to keep your body warm, especially if you have a hood to throw on over it.
A Quality Scarf
Next, a scarf is important in extreme cold so that as little body warmth as possible is lost from your neck. While a quality jacket goes a long way to prevent this, it's no replacement for a good scarf.
Socks – the Most Important Essential
Lastly, make sure you have some great socks. I don't recommend cotton, for the reasons I mentioned above. However, synthetic wool is a great companion to some quality, insulated hiking boots.
Good Hiking Boots​
On that note, make sure you bring some good shoes with you. While boots are best for hiking because they protect the ankles, it can also be beneficial to bring a comfortable pair of hiking shoes. As long as the traction is good enough for the conditions in which you will be exercising, you'll be well-prepared to go hiking in the winter.
Conclusion
Every day, technology in all areas of life improves. Therefore, there are endless options available to stay warm and comfortable in extreme cold. As you can see, the features you choose in a jacket will have a lot to do with the environment you plan to be in. Some jackets even come with two or more layers that can be easily separated for any type of condition.
To narrow it down, this buying guide will help you navigate the endless choices available out there for some of the best women's winter coats for extreme cold. The right jacket will look good, feel good, and perform well in all conditions.
In any case, when you come prepared, your performance will benefit. And when your performance benefits, all areas of your life will profit.
FAQs
The following are more faqs on women's winter coats for extreme cold:
1. What are the best women's winter coats for extreme cold weather?
A quick view of women's winter coats:
1. Canada Goose Women's Kensington Parka Coat
2. The North Face Women Arctic Parka Winter Down Jacket 
3. Marmot Women's Montreaux Full-Length Down Puffer Coat
4. Arc'teryx Patera Parka Women's
5. Columbia Women's Heavenly Long Hooded Jacket
2. Which is the warmest winter coat for ladies?
There are numerous winter coats with such attributes although the Columbia Sportswear Long Down Winter Jacket seems to stand out. It is long, thick, soft, insulated, and well-ventilated. All these attributes work hand in hand with the body from cold.
3. What is the best clothing for extreme cold?
Extreme cold demands clothes that are thick, warm, and well-insulated. Moreover, the clothing ought to consist of water-repellent material. That is not all; the clothing should be tight-fitting to curb the loss of heat from the body.
4. What to wear in freezing conditions?
You need a comfortable flannel shirt and a pair of fleece tights. The next layer should comprise a cardigan and a pair of hiking pants or jeans. You can cover up with a wrap-style wool coat. Of course, your feet need to be protected too and that is where a pair of hiking boots come in. The head, neck, and hand need to remain warm too. For that, you require a knit headband, thick scarf, and warm gloves respectively.
You need to pack up base-layer clothing such as base-layer shirts and fleece tights.  Other than that, warm thick socks are a necessity for the feet although thin socks are great too.  Cold weather hiking gear should be packed in layers. Most importantly, you need proper boots not to mention a cold-weather jacket and a pair of pants.
6. Are North Face jackets worth it?
These jackets tend to be quite costly although their performance and functionality are next to none. If you want a jacket that will serve you for a long time and still deliver the best results, The North Face jacket would be right for the job.
7. What temperature should you wear thermals?
Thermals come in handy when temperatures drop excessively. You should have your thermals under normal clothes in the event that the temperature gets below 18 degrees Celsius.
8. How do I keep my legs warm in the winter?
To begin with, you need tights or underwear next to your skin. Next is a pair of socks, preferably thick and knee-high. Leggings or loose jeans can come on next.  After that, you should put on over-the-knee boots. Finally, you can throw on a long coat.